14 of the best books for children for summer 2015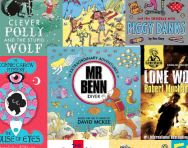 Make this the summer when your child journeys to ancient Rome, becomes a secret agent, takes to the high seas, finds out about England's past, solves a mystery and discovers the delights of Mr Benn... all without leaving the sofa! From kids' classics to brand-new adventures, we've got 14 brilliant books for your children to lose themselves in over the 2015 summer holiday.
The epic adventure

The Unlikely Adventures of Mabel Jones by Will Mabbitt (Puffin, £6.99)

A swashbucking, engaging heroine, a dastardly nemesis and a spectacular pirate ship, the Feroshus Maggot. The scene is set for the adventure of a lifetime, a real page-turner for KS2 kids.

 
 
 
 

The secret agent thriller

Lone Wolf by Robert Muchamore (Hodder Children's Books, £6.99)

Gritty, fast-paced spy plots have made the CHERUB series world-wide best-sellers. Enter a world of trained agents (who just happen to be children as well as world-class spies), ruthless criminals and non-stop action. This is the sixteenth novel in the series, so there are plenty of trips to the library to be planned if your child is hooked! Please note: the CHERUB series is aimed at teenagers and is only suitable for Y6+ children.

  
 
 

The laugh-out-loud comic memoir

Daisy and the Trouble with Piggy Banks by Kes Gray (Red Fox, £5.99)

Perfect for reading out loud together or for building early readers' confidence, the tenth book in the brilliant Daisy series will be loved by girls, boys and parents.

 
 
 
 

The holiday compilation

Enid Blyton's Holiday Stories (Hodder Children's Books, £6.99)

From sandcastles to enchanted ice-creams, no-one describes a traditional summer holiday like Enid Blyton. Pack a picnic (don't forget the lashings of ginger beer!) and luxuriate in holiday-themed adventure, fun and magic. 

 
 

The junior chick lit read

Daisy the Festival Fairy by Orchard Books (Puffin, £5.99)

Rainbow Magic is the best-selling girls' book series, having sold a staggering 30 million copies worldwide. Daisy the Festival Fairy is all about summer fun; perfect holiday entertainment for new readers aged 5+.

 
 
 
 

The madcap caper

The Incredible Adventures of Professor Branestawm by Norman Hunter (Puffin, £6.99)

Professor Branestawm is a brilliant, eccentric inventor... but his amazing contraptions always have a fatal flaw and are guaranteed to cause mayhem and disaster. First pubished in 1933, this classic still has the power to amuse modern kids, and you'll be giggling at the mad antics just as much as they are...

 
 

The nostalgia choice

Mr Benn: Diver by David McKee (Hodder Children's Books, £6.99)

No-one who grew up in the 1970s or 1980s could forget Mr Benn, the classic TV character who visits a magical fancy dress shop and finds himself living extraordinary adventures. The DVD is also available if your child loves David McKee's evocative illustrations as much as you do...

 
 
 
 

The modern classic

The Eighteenth Emergency by Betsy Byars (Puffin, £6.99)
A timeless, sad and funny story about bullying, first published in 1973 but just as relevant to KS2 and KS3 children today. Highly recommended by Lauren Child and Andy Stanton, author of the Mr Gum books.

 
 

The non-fiction comic book

The Story of England by Richard Brassey (Orion, £12.99)

A colourful, fact-filled, entertaining journey through English history, from first settlements to the twenty-first century, through civil wars, great fires and mighty kings and queens. The best-selling

The Story of Scotland

and

The Story of Ireland

are also available for Richard Brassey fans, so you can get a complete illustrated historical education this summer.

 
 
 
 

The best beach read

Fortune Cookie by Cathy Cassidy (Puffin, £12.99)

The sixth and final book in Cathy Cassidy's best-selling Chocolate Box series follows Jake, the Tanberry sisters' newly discovered half-brother. Set in London and Somerset, this story about family and finding your place in the world is perfect for tweens.

 
 
The fairy-tale-with-a-twist stories

Clever Polly and the Stupid Wolf by Catherine Storr (Puffin, £6.99)


Guaranteed to become family favourites, these stories introduce you to the charming and unflappable Polly, who outwits the Wolf who's desperate to eat her up with confidence and panache, time after time. Great for reading aloud to the whole family!
 
 
The girl-detective mystery

Connie Carew Mystery: The House of Eyes by Patricia Elliott (Hodder Children's, £6.99)


In 1909 London twelve-year old Connie Carew is fascinated by the exhibits in the British Museum and determined to become an anthropologist when she grows up. First she has a mystery to solve, though... will her amazing observational skills help her save the day?
 
 
The eagerly-anticipated picture book

Alfie Outdoors by Shirley Hughes
(Bodley Head, £11.99)


A brand-new story in the beloved Alfie series – hurrah! As with all the Alfie stories, what's described is ordinary but amazing, and beautifully illustrated. Alfie digs in the garden, examines creepy-crawlies, makes a bonfire with Dad, visits an animal sanctuary and grows vegetables. Life in the great outdoors has never looked better.
 
 
The beautifully-illustrated monster caper

Molly Maybe's Monsters
by Kristina Stephenson (Simon and Schuster, £6.99)

Take a trip to Undermunder, an amazing, multi-coloured monster world. Molly Maybe and her canine companion Waggy Burns are regular visitors, and they're needed to solve a crisis. Time for a monster mission...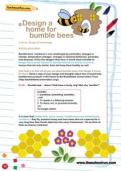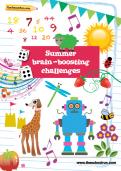 Claim Your Summer Challenges Pack!
30 exciting challenges
Weird and wonderful facts
Keep them busy the whole summer!