Best art home education resources
Whether you want to learn to doodle, draw flowers, illustrate Marvel comics or create a portrait of a Disney character, our pick of the best home education resources will bring the world of art to your kitchen table. Explore art history through videos and games or pick up a pencil to have a go yourself – the only limit is your imagination.
Best for interactive art activities and quizzes
A fantastic art website for children, Tate Kids is a hub for playing loads of interactive art games and quizzes, watching videos arty (find out about surrealism or watch Jacqueline Wilson's tour of Tate Britain), exploring art and artists, making art with different techniques (we like the sound of chocolate painting!) and sharing your art with other users.
Best for original colouring sheets
Fancy colouring in a medieval manuscript, an anatomical drawing of a heart or a sketch or a winking owl? Libraries, archives and cultural institutions around the world are sharing free colouring sheets based on materials in their collections through Colour Our Collections, and there are some fascinating options to choose from.
If you'd rather do some science-themed colouring, we love the Oxford Physics Colouring Challenge: learn about magnetism, spin waves and flux pinning as you colour in!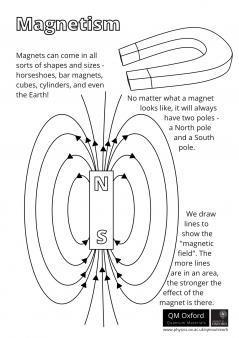 Download a FREE Creative Writing toolkit!
KS1 & KS2 workbooks
Bursting with fill-in prompt sheets and inspiring ideas
Story structure tips, style guides and editing suggestions
Best for creating pixel art
Best for creative record breaking
Our Creative Face is a record attempt is to have 50,000+ collaged portraits on the Creative Face online gallery over the next few months. Once the record is made, everyone who uploads one or more portraits will receive an official GUINNESS WORLD RECORD™ certificate and be OFFICIALLY AMAZING™!
Best for daily art inspiration for all ages
Learn to make salt dough beads, paint with string, make your own kaleidoscope, take part in a paper aeroplane workshop, watch a kids' art history guide to Frida Kahlo and more – Isolation Art School on Instagram is packed with projects, daily lessons and tips by artists to help people get creative while housebound.
Best for a live daily art class
Best for learning to express yourself through art
Inspired by artist Rebecca Baumann, keep an art journal to track your emotions and experiences using only visual forms like sketches, diagrams, colour fields or abstract drawings. You could also glue objects or photos into your journal. Download a guide to art journalling from the Museum of Contemporary Art in Australia.
Best for a series of art creation lessons
Guide your child through the process of creating artwork with an art lesson plan program from the Japingka Aboriginal Art gallery, inspired by conversations with artist Sarrita King and based on the theme "My Family". Your child will explore painting through colour mixing, colour theory and the emotional quality of colour, creating a piece of art which explores their own feelings about their family.
Best for history of art for children
Discover New York's Metropolitan Museum of Art collections using an interactive map and by watching behind-the-scenes videos presented by children, then travel through more than 5,000 years of art in the MetKids time machine and find out fun facts about works of art, from dragons to dancers and mummies to masks!
Best for art games and art investigations
With 107 arts games and 99 arts investigations to choose from, Artsology is a brilliant site to introduce children to art history through play. Why not wander through New York City looking for walls to tag with digital graffiti, challenge Mondrian to a classic game of dots, escape from the Hieronymus Bosch Underworld, create abstract art images or play the classic arcade game Frogger (with a Surrealist twist) – all for free.
Best for art modelling
Learn to transform egg cartons, milk bottles, biscuit boxes and yoghurt pots into amazing installations with artist Darrell Wakelam's free ArtJumpStart projects. From pasta fossil fish to toilet roll rockets, milk carton elephants, paper plate penguins and tin foil sea monsters, follow the step-by-step suggestions to turn recycling into art.