Best ethnically diverse children's books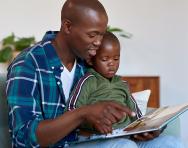 Bookseller Valentina Alexander of MyBookbasket.com shares some of her favourite children's books that celebrate ethnic diversity.
It's impossible to overstate the power and joy that a child feels when they're able to see themselves and their story reflected on the printed page.
But for far too long, ethnic and cultural distinctions have been underrepresented in children's books. This means that children from all backgrounds may miss out on reading books that boost their familiarity with and appreciation of diversity.
The good news is that there are many wonderful books out there are not only great stories, but also draw from the experiences of more marginalised people.
Here are 14 titles that I'd recommend adding to your bookshelf.
A note about age recommendations: there are older children who still get pleasure from books aimed at their younger siblings, as well as younger children who benefit from books above their intended reading age. Therein lies the joy of a well-crafted story.
MyBookbasket is an online bookshop specialising in diverse and inclusive books for children and families.
 
So Much by Trish Cooke
(£7.99, Walker Books)

Recommended age: 2-7 years
The award-winning
So Much
by Trish Cooke is a wonderful portrayal of family life. Joy, rhythm, and a colourful collection of personalities are all brought together in this book that celebrates the love for a new baby.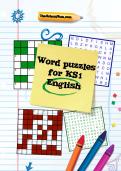 Claim four puzzle packs!
Word Puzzle Packs
Numeracy Puzzle Packs
Challenging and exciting |  Boost key skills
Daddy Do My Hair? by Tola Okogwu
We All Went On Safari by Laurie Krebs
(£6.99, Barefoot Books)

Recommended age: 2-8 years
This
counting book
is set in the grasslands of Tanzania. The author takes children on safari with their Maasai friends, teaching them to count from one to 10 in both Swahili and English. The adventure is relayed in delightful rhyming couplets: ideal for interactive group story times as well as one-to-one reading.
Mommy's Khimar by Jamilah Thompkins-Bigelow
(£12.99, Simon & Schuster)

Recommended age: 4-9 years

A lovely story about a young Muslim girl and her fascination with her mother's collection of khimar (headscarves). The book is beautifully illustrated and has a magical quality that will delight and inform the reader. A great way to demystify an aspect of identity that is often misunderstood.
Little Red and the Very Hungry Lion by Alex T Smith
(£6.99, Scholastic)

Recommended age: 3-6 years
This delightful twist on the
traditional tale
of Little Red Riding Hood is guaranteed to generate giggles from reader and listener alike. The Lion may be the king of the jungle, but he's no match for assertive Little Red once she decides to take charge!
If You're Happy And You Know It by Anna McQuinn
Sulwe by Lupita Nyong'o
(£12.99, Puffin)

Recommended age: 3-8 years

Actress Lupita Nyong'o's story is loosely based on her own experiences as a child. The book weaves a tale that combines fantasy with themes of colourism and the isolation that can result from having dark skin. The book has a simple and encouraging message about self-love, as well as charming illustrations.
The Monster Crisp Guzzler by Malorie Blackman
(£5.99, Corgi Pups)

Recommended age 5-7 years
From former Children's Laureate Malorie Blackman (author of the brilliant young adult series,
Noughts & Crosses
) comes a delightful
first chapter book
that will have children hooked on her writing. When Mira starts at her new school she soon discovers that her teacher shares her love of crisps. But strange things happen when her teacher indulges her snack-eating habit and the whole class is about to find out exactly what that is!
The Adventures of Obi and Titi: The Hidden Temple of Ogiso by OT Begho
(£6.99, Evolution Media)

Recommended age: 7-11 years
In the first in an adventure series by OT Begho, nine-year-old Obi and his friend Titi embark on a hide and seek mission that will change their lives forever. The thrilling chapter book uses fact and fiction to teach children about
African history
and culture, and there's an accompanying
Obi and Titi website
with interactive quizzes and activities.
Haroun and the Sea of Stories by Salman Rushdie
(£6.99, Puffin)

Recommended age: 9-11 years

This Salman Rushdie classic features young Haroun's quest to restore the gift of stories to his storytelling father. Rushdie treats the reader to a feast of puns and humorous language that imaginative children will love. The fully illustrated version is a joy to behold but difficult to find now, though the paperback is still available.
Stories for South Asian Supergirls by Raj Kaur Khaira
(£12.99, Kashi House)

Recommended age: 5-12 years
The stories of 50 women from Afghanistan, Pakistan,
India
, Bangladesh, Nepal and Sri Lanka are brought together in an exciting collection of mini
biographies
that will inform and inspire girls (and boys) from any background. The author presents a refreshing diversity of personalities and talents, from actresses to spies, activists to business leaders, accompanied by original illustrations.
Valiant Women by Zindika Kamauesi
(£9.99,Bis Publications)

Recommended age: 10-13 years

This collection of biographies focuses on women from African and African-Caribbean backgrounds from the 16th to 20th centuries. Crossing time and countries, we learn about the warrior Queen Nzingah, the Jamaican poet and performer Miss Lou and British activist Doreen Lawrence, all in the same volume. Project work exercises are also included, so it's great for home study and classrooms.
Little Leaders: Exceptional Men in Black History and Exceptional Women in Black History by Vashti Harrison
Jaden Toussaint, the Greatest Episode 1: The Quest for Screen Time by Marti Dumas
(£5.99, Plum Street Press)

Recommended age: 7-9 years
Marti Dumas introduces us to five-year-old Jaden Toussaint: brain box, great debater and all-round know-it-all! Join him in the first story in the Jaden Toussaint series to see how he tries to get around his parents' insistence on controlling his
screen time
: every parent has been there!
More children's books featuring BAME heroes and characters