Best labelling solutions for school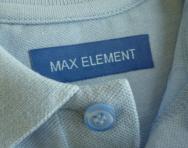 Wish there was a labels fairy to transform the uniform pile into a neat stack of personalised clothing? Whether you're super-organised and spread your labelling over the holidays or prone to last-minute panics and label-sewing all-nighters, these products are designed to help you get the job done – and look great, too.
Choose a label shape, a background colour and a print type, plus a full-colour design (planes, flowers, ducks and more). Perfect for at-a-glance cardigan spotting in the lost property pile!
£10 for 33-46 labels, Name It
Bright, distinctive shoe labels to help your child find their own pair in a jumble of identical black shoes. Simply stick on, cover with the transparent top sheet and you're done. We also love the personalised lunchboxes, drink bottles and pencil cases (nothing says new school year like a new pencil case!).
£9.99 for 20 labels, Stuck On You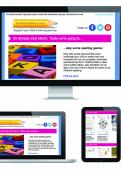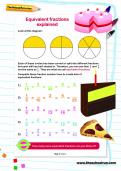 Boost Your Child's English & Maths!
Weekly programme for each school year
Worksheets sent direct to your inbox
Keeps your child's learning on track
A label which can be used both on clothing and non-clothing (it goes through the washing machine and dishwasher). Simply stick onto the care labels inside clothes and that's it – no ironing, sewing or clipping! Choose from a glossy background colour, font colour and picture; you can even upload your child's photo.
£6.50 for 52 SupaTags, Name Tags 4 U
A huge choice of background and text colours make these labels look modern and fun, and they're very easy to spot in a sea of white PE T-shirts. No sewing required – simply iron on to attach.
£12.95 for 100 labels, Easy2Name
Dispense with sewing and ironing completely with the Clip on system, easy to apply (in seconds) with a small plastic clip. The tags can be washed at high temperatures without peeling or cracking, so they're perfect for dirty gym kits!
£9 for 50, NameTag-It.co.uk
Super-speedy and super efficient, Stamptastic personalised stamps can be used on fabric, metal, wood and some plastics so you can get the pencil case and the swimming goggles named at the same time as the school uniform. The ink lasts wash after wash and you can choose to add extra details to your stamp (classname, phone number, etc) if you want to.
£10 per stamp plus £12 for an ink pad (additional ink pads and stamps available), Stamptastic
The traditional choice, Cash's nametapes were probably sewn into your own school uniform! Guaranteed colourfast and shrink proof, have them personalised with your surname only and pass uniform down from child to child. Different backgrounds, fonts and colours are available.
From £8.15 for 36 labels, Cash's
Decorate books with these colourful personalised labels – they're printed with your child's name (in a choice of lettering styles) so all you need to do is fill in subject and class details.
£12 for 36 labels, My Name Label
Colour stickers or iron-ons featuring the classic Mr Men and Little Miss characters (ten to choose from). The stickers do not need ironing or sewing and are dishwasher-, microwave- and steriliser-proof.
£13.95 for 56 labels, My Nametags
Available in 11 colours and with a huge choice of images, these Personalised Bag Tags will make your child's bookbag easy to spot in a huge pile of them! Also a great way to highlight a nut allergy on your child's lunch box.
£3.99, Labels4Kids
Stock up before the school year starts, then label each item in a matter of seconds when you need to: Avery labels can be handwritten on and the product range includes clothing labels for uniform, labels for shoes, stationery labels, self-laminating labels (perfect for lunchboxes) and exercise book labels.
From £2.99, Avery