20 of the best live streams for kids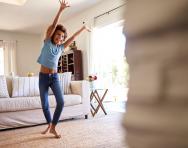 Help your primary-age child stay educated and entertained with our round-up of the best live streams taking place during lockdown.
With schools closed, now is the perfect time for your child to learn something new. And with brilliant, educational live streams popping up every day, covering everything from phonics to fitness, you don't need to feel guilty about parking your child in front of a screen for half an hour.
We've rounded up some of our favourite live streams for primary school kids. You might also want to consult TeachEm, a directory of video-based educational content and events featuring over 200 live and pre-recorded entries. 
All of these live streams were correct at the time of going to press, but be aware that in this unusual and ever-evolving situation, details may change.