Best performance and creative home schooling resources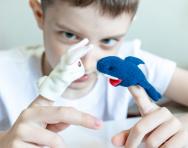 Lights, camera, action – the show must go on! Whatever kind of performance your child enjoys, from drama and dance to film-making and puppeteering, we've picked some of the best at-home activities and resources to help them learn new skills and show off their talents. Get ready to clap and cheer as soon as you hear the swish of the curtain!
Best build-your-own-stage project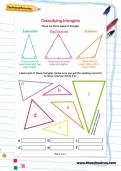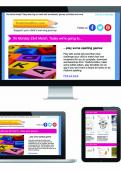 Get daily resources delivered to your inbox
English & maths worksheets for your child's school year
Interactive maths tutorials
Topic-themed learning packs & workbooks
Fun activities & games
Best AR inspiration
Looking for a really original way to inspire your child to tell stories and perform? Use augmented reality! Primary teacher Miss P offers a
step-by-step guide to filming videos of incredible animals in your home, using AR
– so why not challenge your child to produce a video of them sharing tea with a tiger or washing a penguin in the sink?
If your child loves playing with AR, apps like
FxGuru
make it easy to add big-budget Hollywood horror, sci-fi and action movie special effects to any video: "blow up" a pile of leaves, film an "alien invasion" in your street or add a "ghost" to a selfie!
Best opera and ballet creative fun
Explore the magical world of the theatre from the comfort of your home with the
Royal Opera House's creative learning at home activities
to get families singing, dancing and making.
Fairytale adventures, fabulous creatures, heroes and villains, magic and trickery – all of this (and more!) is on offer as you learn famous ballet steps, compose your own music, create special effects (including making your own snow machine!), try some choreography and produce a design portfolio.
If your child enjoys watching ballet,
Northern Ballet's performance of Little Red Riding Hood
is available on Cbeebies iPlayer and it's the perfect introduction to classical dance for young childdren.
Best theatre challenges for kids
All the world's a stage – including your living room!
We love the
Mousetrap Theatre Projects #EveryHomeATheatre challenges
: make a musical-inspired video (by recreating a scene from your favourite show, remixing a classic showtune or composing your own), write some super scenes, learn the quickstep and the Charleston and find out how to get everyone you know laughing with your own comedy set.
Best costumes, sets, props, sound and lighting effects planners
Work some sartorial magic with the
Museum of London Create a Costume
interactive game. Design a jacket, shoe or dress: add shapes and patterns and buttons, some colour and admire your design, before looking at examples of real costumes.
Then download and consult the free
M-SET Activity Book
, a step-by-step guide from the Barbican packed with great ideas to help you make a multi-sensory show at home. Learn how to transform furniture, toys, utensils and clothing into sets, props, sound and lighting effects and bring your stories to life!
Best movie activities for young people
Does your child dream of a career on the big screen, or a life in the entertainment business? With quizzes to help match their skills and personality to interesting film careers, thaumatrope templates, hair and make-up and costume design resources and loads of film-making ideas,
Into Film at-home activities
will keep film buffs occupied for hours.
There are also
Film Guides for ages 5-7 and ages 7-11
, informal discussion prompts and extension activities for after watching a film at home.
Best drama practice for budding actors
Help your child practise and showcase their acting skills remotely by helping them learn some monologues written specially for kids.
Beat by Beat is offering 15
free kids' monologues to download
, extracted from its popular book
Contemporary Monologues for Young Actors
. Intended for actors aged 7-14, the monologues can be recorded on a phone as if they were a real "virtual audition" (and Beat by Beat offer lots of suggestions to help your child film great quality video to show off their talent!).
Or download a play from the
Roustabout Home Delivery
series: short, accessible play scripts to rehearse and perform in your home, with clear stage directions to make the acting (or directing) process as enjoyable as possible.
Best Shakespeare activity
Best drama sessions for KS1 and KS2
BBC School Radio Primary Drama
resources have been developed specially for the
KS1 drama
and
KS2 drama
curriculum and aim to offer interactive learning opportunities to boost children's confidence.
The language is carefully structured and there are movement and role-play activities to encourage imaginative, co-operative responses. Explore traditional stories, create your own drama and download performance scripts, special effects sounds and backing music. Are you ready for curtain up?
Best for budding composers and music makers
The
Wigmore Hall Music at Home
website is packed with free live streamed concerts, music-discovery activities and resources for families, teachers and learners at home.
Why not try the composition ideas (warm-ups, singing exercises and composing fun), make some music (whether you're a trained musician or not), explore musical styles through family concerts and create your own musical world in your living-room concert hall.
Best in-the-wings resources
Head to the
National Theatre's Learn at home
hub for a range of drama and performance resources including video collections about theatre-making, digital exhibitions, recorded talks and packs exploring NT productions. Let's Play at Home is a collection of fun creative challenges linked to different aspects of theatre-making that's perfect for primary school children. Why not start by taking a virtual backstage tour and learning about different jobs at the National Theatre, before putting on a play of your own at home?
Best backstage inspiration
Get a glimpse of the backstage magic worked by technicians, designers, choreographers, composers and artists with Disney On Stage's family learning activities. Educational videos from
The Lion King
and
Aladdin
productions in London's West End offer amazing access to the backstage world and all the expertise required for stage productions of Disney musicals.
You can also
download creative activities linked to Disney's theatre shows
(including Mary Poppins and Frozen) and other West End shows like the
RSC's Matilda the Musical
.
Best children's theatre directory
Explore the best of theatre for young people across the globe with recommendations from
Children's Theatre Digital
, a website established to direct audiences to high-quality kids' theatre content available online publicly, ensuring that no child misses out.
Introduce your child to puppet shows, look through a huge selection of interactive events and workshops, find screen-free podcast performances and lots more – with dance, comedy, musical theatre, pantomime and drama to choose from, you'll be spoilt for choice.