Grammar school 11+ tests in Dorset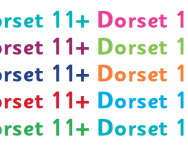 We have the facts you need to know about taking grammar school entrance tests in the Dorset area.
Which schools require an 11+ pass?
There are four grammar schools in the county of Dorset:
In addition, Poole High School has an Expressly Academic stream, and admits 32 pupils per year on the basis of their entrance test results.
What do the tests involve?
Currently, all of the Dorset grammar schools have their own testing requirements. The schools' websites publish further details about what the test involves, including duration, number of questions and format, but in 2015, the schools' tests were as follows:
| | |
| --- | --- |
| School | What is tested? |
| Bournemouth School | Maths, English, English writing |
| Bournemouth Girls | Maths, English, reasoning |
| Poole Grammar | Maths, English, verbal reasoning (VR), non-verbal reasoning (NVR) |
| Parkstone Grammar | Maths, English, VR |
| Poole High | Reasoning, foundation knowledge, extended writing |
What version of the test is used?
The schools primarily use GL Assessment papers, with some tests written internally.
How do you arrange for your child to take the test?
If you want your child to be considered for a grammar school place, you must register your child for testing via your preferred school's website. Detailed arrangements for testing your child will be sent to you directly from the school once you've registered. Once your child has taken the test and received their results, you must then complete your Local Authority's school application form, listing your chosen grammar school as one of your preferences. You can find key admissions dates and details for the Bournemouth schools at www.bournemouth.gov.uk, and for the Poole schools at www.boroughofpoole.com/schooladmissions.
Where are the tests held?
Your child will take the test at the school with which you registered them.
What is the pass mark?
Each of the schools has its own admission criteria. Some have a 'qualifying score,' and all children who achieve that mark or higher are eligible to apply for a place, although if the school is oversubscribed, their admission is not guaranteed. Others admit the top scoring pupils each year: for example, Bournemouth School offers places to the 120 top boys, while Poole Grammar typically admits the top 16 per cent. The cut-off scores vary between schools and from year to year, depending on the overall standard and the number of children taking the test. Marks are standardised so that children who are older in the year group are not at an advantage over younger children. You can find out more about how many places are available, and how they are allocated, on each school's website.
How can I help prepare my child?
GL Assessment practice papers, preparation materials and support books are available to buy online.
Please note that while we always strive to ensure the information we provide about individual schools is accurate, admissions arrangements for Year 7 entry change regularly and it is essential to check for up-to-date advice on schools' own websites.