101 fantastic activities for the Easter 2021 school holidays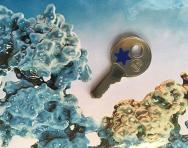 It's time to expect the unexpected this holiday, so get ready play golf with a giant walrus, discover alien life from your sofa and go through the rabbit hole with Alice with our selection of 101 amazing educational family activities taking place during the Easter holidays in England, Wales, Scotland and Northern Ireland. By Hetty Walton
Easter holidays 2021 family activities in England
All the fun of the Fest
What:
With over 350 amazing events online, you'll be spoilt for choice at the
Cambridge Festival
this Easter. Covering everything from environment to health to society, you can take your pick from virtual escape rooms, mini explosions, interactive games with zombies and aliens, to talks about poo and ice cream and even having a go on a talkaoke!
Where:
Online via the Cambridge Festival
When:
26 March-4 April, times vary
Need to know:
Most events are free.
IMAGE: Cambridge Science Festival Breakout

All about Alice
What:
Jump down the rabbit hole with the V&A Museum of Childhood as it celebrates the launch of the new exhibition
Alice: Curiouser and Curiouser
, charting the 157-year evolution of Alice's Adventures in Wonderland from manuscript to a global phenomenon beloved by all ages. While the main exhibition may not be open just yet, Curious Alice invites audiences to tumble down the rabbit hole and embark on a mind-bending trip into Wonderland through the playful dimension of virtual reality (VR).
Where:
V&A Museum, Cromwell Road, London SW7 2RL
Need to know:
Curious Alice is available to download through VIVEPORT
and experience at home, at a cost of £4.
Gorgeous George
What:
Take a journey back in time as you
embark on a legendary quest at Wrest Park
this April. Crack the clues, solve the puzzles and search for the dragon eggs on the quest boards as you explore the outdoor trail through the opulent manor gardens. Any intrepid explorers who were able track down the hatched dragon can claim a chocolate treat and certificate reward.
Where:
Wrest Park, Silsoe, Bedfordshire, MK45 4HR
When:
29 March-18 April, 10am-5pm
Need to know:
Family ticket £36.20. Quest £1.50 per child.
Right Royal recipes
What:
Unleash your inner Mary Berry and
have a go at the Royal Collection's list of brilliant recipes from the royal kitchens
– with everything from chocolate cake to scones to French macarons, you'll be able to whip up an Easter baking frenzy and find out how you can host your very own Royal garden party!
Where:
Online via The Royal Collection.
Need to know:
Resources free to access. Recipes available for all difficulty levels.
Eggstra special
What:
Get set for some egg-straordinary Easter activities with this selection of
creative workshops from the Discovery Museum's learning team
. See if you can help the Easter Bunny speed up his deliveries by building your own egg-flinging catapult, have a go at the Egg Drop Challenge and see whose egg can survive the longest fall using a combination of padding and a parachute, or take part in the annual Easter decorating competition by incorporating your egg into a fantastic invention.
Where:
Online via the Discovery Museum
When:
29 Mar-15 Apr, various dates, and times.
Need to know:
Tickets £5 for catapult and Egg Drop workshops, entry to egg decorating competition is free.
Letters play
What:
Explore the Roman Fort and Gardens at Vindolanda as you hunt for large letters hidden throughout the site
. After you've worked out the secret word and collected your Easter reward, you can head back out to see the archaeologists at work; they will be happy to answer questions and explain how their digging has helped to uncover the lives of the people who lived there.
Where:
Roman Vindolanda, Bardon Mill, Hexham, NE47 7JN
When:
2-5 April, 10am-4pm
Need to know:
Activities free with admission, family ticket £23.75
Norse novelty
What:
Unleash your inner Viking with a fantastic range of Viking-inspired group activities available at The Viking Games in Herefordshire. Have fun channelling some gamesmanship outdoors as you take part in up to six traditional Nordic games (Axe Throwing, Archery, Bullrings, Kubb, Molkky or Stige) adapted for the 21st century and guaranteed to bring out the berserker in all of us!
Where:
The Viking Games
, Battlelands, Middle Cefn Farm, Ewyas Harold, Hereford, HR2 0JH
When:
Open every day, 10am-5pm.
Find out more:
Several packages are available, ranging from £4.99 to £24.99 per person. Age minimum varies but no children under 8 years. Advance booking essential.
Take art
What:
Get creative with these
springtime make-and-do sessions online at The Lightbox
. You can use patterned paper and 3D collaging techniques or string and pins to make a springtime animal or create your own abstract face sculpture from cardboard and recycled materials.
Where:
Online via The Lightbox, Chobham Road, Woking GU21 4AA
When:
6, 8 & 13 April, 1.30-3pm.
Need to know:
Suitable for 5+. Some bookable, others drop in, costs £9.50.
Nature adventure
What:
Enjoy some spring air as a family as you take part in this two-week programme of
online nature activities from the London Royal Parks
. Activities include a selection of self-led trails around the Parks which are a perfect way to let off some steam while learning about the wildlife you might find there, plus a selection of craft activities allowing you to build brilliants bird nests, Easter Egg trees and even your own dragonfly puppet.
Where:
Various locations in and around London's Royal Parks.
When:
6-16 April, times and dates vary.
Need to know:
Free. Sign up online for more information.
Lego a-go-go!
What:
Create your own mini masterpieces with Brick Consultant Steve Guinness, the winner of Channel 4's LEGO Masters competition
. During lockdown, he's been busy building Mini-Museum Galleries of the Museum of Liverpool's exhibits, and has created special video instructions so you can have a go at building a lobster, lion, or dinosaur – and maybe even an Egyptian sarcophagus!
Where:
Online via Liverpool Museums
When:
Currently available online.
Need to know:
Free.
Rediscover your own four walls
What:
Build (and de-construct) things with objects found in the home, through audio instructions and music, with
All these things we can make
, Sadler's Wells' specially commissioned audio work designed for families from Charlotte Spencer Projects. Playful and fun, the 40-minute production involves moving and working together, rather than simply watching a screen.  Audiences can also download a complimentary Activity Pack with additional ideas for things to make, do, try and talk about.
Where:
Sadler's Wells Digital Stage
When:
Available to access online now
Need to know:
Free, aimed at families and children aged 4+
Nautical but nice
What:
Set sail for Greenwich and
enjoy some shipshape shenanigans as the National Maritime Museum reopens its outdoor spaces
. Find out if you've got what it takes to sail the seven seas as you learn some Morse code and discover what 'Port' and 'Starboard' mean on the Sailor School family trail. Once you've got your sea legs you can try out some maritime-inspired games which have been chalked onto the grass throughout the museum grounds.
Where:
Royal Maritime Museum, Romney Road, Greenwich SE10 9NF
When:
12-18 April, 10am-4pm
Need to know:
Free, drop in.
Simply purrfect
What:
Join a 'PAWsome' online event:
Dermot O'Leary, broadcaster and author of the Toto the Ninja Cat series, will be joined by Museum of London curator Meriel Jeater
to delve into the history of London and find out how the capital's past – from St. Paul's to the legend of Dick Whittington and his faithful cat Tom – has inspired Toto's newest adventures.
Where:
Online via the Museum of London, 150 London Wall, London EC2Y 5HN
When:
9 April, 11am
Need to know:
Free, book in advance online.
Three's the magic number
What:
Get set for a trio of
brilliant online performances from the Greenwich Theatre
this holiday. You can take part in Sir Willoughby's Challenge, a unique, interactive live-streamed adventure with a mysterious mansion, wicked wolves and a secret code, or watch Happily Ever After, a wordless fairy tale extravaganza with a twist and Where's My Igloo Gone, a girls' journey through a dazzling, icy world to save her home.
Where:
Online via Greenwich Theatre, London.
When:
1-10 April, Sir Willoughby's Challenge, 12-18 Apr, Happy Ever After & Where's My Igloo gone?
Need to know:
Tickets for Sir Willoughby's Challenge cost £16 (including commission) per device, suitable for 6-12 years. Other shows are streaming free, suitable for 5+.
Body matters
What:
Find out everything you wanted to know about the human body with these
online resources provided by London's Centre of the Cell
. There's a selection of worksheets inspired by real-life organ specimens from the Centre's STEM Pod, which contain information about parts of the body and an activity you can do at home using everyday objects, plus a great back catalogue of challenges inspired by the content of the Centre's live science shows.
Where:
Online resources from the Centre of the Cell website.
When:
Currently available online.
Need to know:
Resources are free to access.
Making music
What:
Sunderland Culture will be hosting a selection of family-friendly arts activities this April, inspired by the new online exhibition '
Paint the Town in Sound
' which explores the links between music and art through fashion, album covers, photographs and paintings. You can download the
family takeaway pack, full of artist-designed activities
, to explore how music inspires all of us to be creative and take part in a series of
online workshops
offering you the chance to learn rapping and song writing or create your own performance persona.
When:
Exhibition runs until 6 July, Workshops take place on 3, 7 & 10 April at 11am.
Where:
Online events hosted by Sunderland Culture
Need to know:
Resources are free to access.
Neolithic knowhow
What:
Get hands-on with history in Wiltshire as you delve into Stonehenge's past. As this World Heritage Site – the best-known prehistoric monument in Europe – reopens this April, you'll be able to discover the story of this iconic stone circle while absorbing its unforgettable atmosphere, before investigating the nearby Neolithic houses to discover how the builders of Stonehenge worked and lived.
Where:
Stonehenge
, near Amesbury, Wiltshire SP4 7DE
When:
12 April onwards, slots from 9.30am to 2.30pm
Need to know:
Family ticket from £50.70.
In the stars
What:
Join Birmingham Museum's Planetarium Officer on a magical tour of the cosmos
as you watch the sky fill with stars which will later morph into images of the constellations. You'll be able to listen to the story of the Great Bear and learn how to spot it yourself on a clear night, before seeing if you can work out how to identify the planets of the solar system in the night sky.
Where:
Online live stream via ThinkTank, Birmingham Science Museum
When:
7 & 14 April, 11am & 2pm for younger children, 6pm for 8+.
Need to know:
Tickets £4 per family. Pre-booking essential. Bring along your favourite teddy!
Definitely Dennis
What:
Uncover plants and pranks this Easter as
Dennis the Menace and Gnasher take over Kew Gardens
with their Beanotown friends to celebrate their 70th anniversary. You'll be able to enjoy a brand-new comic created especially for Kew and an interactive story trail around the Gardens, where you'll join the 'banana bunch' of Beano characters on a mission to protect bananas from the evil Dr Gloom, using the slimy, sticky, and smelly powers of real-life plants to help save the day.
Where:
Kew Gardens, Kew Rd, Richmond TW9 3AB
When:
29 March-18 April, 10am-6pm, last entry 5pm.
Need to know:
Events free with entry. Family ticket from £32.
Spring celebration
What:
Join Oxford's Ashmolean Museum in celebrating the return of spring with their annual
One World Festival
. You'll be able to catch live storytelling, performance and craft – or watch recordings of previous events on demand, allowing you to view online Hindu Holi festivities, craft your own bunny bunting, listen to a tabla solo, and learn about a very special toast rack!
Where:
Livestream via Ashmolean Museum, Beaumont Street, Oxford OX1 2PH
When:
11 April, 2.30-4pm
Need to know:
Free event.
Home is where the art is…
What:
Get messy and hands-on with a huge selection of online arty resources from
Tate Kids
. You can play free games and quizzes, have a go at art activities – including making a soundscape, drawing a dancer, or going on a colour walk – and learn about renowned artists and styles such as Keith Haring, William Blake, and the weird world of surrealism, before sharing your own masterpieces with Tate Kids on social media.
Where:
Online via the Tate's website.
When:
6-22 April, 11am-3pm
Need to know:
Resources are free to access.
Trees are good
What:
Pick up a free activity leaflet at the Westonbirt, Gloucestershire and go on a playful, sensory, woodland adventure
. Each nature-embracing leaflet has a range of discovery and creative ideas based around a different sense as well as a suggestion of natural materials to collect to make a craft back at home, from mini beast hotels to bird feeders.
Where:
Westonbirt, The National Arboretum, Tetbury, GL8 8QS
When:
1 March-11 April, other leaflets released monthly.
Out of this world
What:
Blast off on a search for life beyond Earth, through the solar system and on to distant, imagined worlds – all from the comfort of your own sofa, with this
live online show from We The Curious
. Discover how astronomers search for planets, how and where life could evolve and think about how an encounter with aliens might work out for us.
Where:
Online via We The Curious, Anchor Road, Harbourside, Bristol, BS1 5DB
When:
6-15 April, 10am-5pm
Need to know:
£5 per device. Suitable for 7+.
The swing of it
What:
Savour some seasonal fare down in south London at the Horniman Museum and even have a go at
plonk crazy golf
(complete with a giant walrus!). Grab a golf club and test your wits against a course featuring bonkers ball runs, loop-the-loops, heroic hills, balancing-beams, and Gerald the Crazy Golf Walrus. There's 16 acres of gardens to discover too, complete with grasslands and sound gardens, Alaskan totem pole and a unique clocktower.
Where:
Horniman Museum, 100 London Road, Forest Hill, London SE23 3PQ
When:
From 29 March, 10am-5pm
Need to know:
Must be booked in advance. Adults £6, children £4.
Perfect puppets
What:
There'll be strings attached at this fun online workshop from the
Haslemere Educational Museum
. Join in live to make three different types of puppets and put on a show, or visit in person to take a colour-in nature trail around the garden.
Where:
Haslemere Educational Museum, 78 High Street, Haslemere, Surrey GU27 2LA
When:
6 April, 10.30am-12.30pm
Need to know:
Workshop £4 per child. Trail leaflet 50p. Book in advance.
Finders keepers
What:
Join the hunt for dragon eggs on this legendary quest at Dover Castle
. As well as admiring the channel views, exploring the Norman keep and marvelling at the Roman lighthouse, you can crack the clues and follow the trail around the castle to find the elusive dragon egg and win a tasty prize!
Where:
Dover Castle, Castle Hill, Dover, Kent, CT16 1HU
When:
29 March-18 April, 10am-5pm
Need to know:
Trail £1. Family admission, £61.10
Blooming marvellous!
What:
It's springtime at the Eden Project and although you can't visit in person there's a whole host of
green-fingered activities on their website for the whole family to try out at home
. Take your pick from creating the perfect compost heap, learning how pollination works or crafting a marble run. You can also make some milk carton art and a bird cake for the garden.
Where:
Online via the Eden Project, Bodelva, St Austell, Cornwall, PL24 2SG
Need to know:
Resources are free to access.
Park life
What:
Get set for story time at Tatton Park in Cheshire inspired by author Nick Butterworth's book
The Secret Path
. Follow winding pathways to help Percy the Park Keeper take care the wildlife, then stop for a selfie at his potting shed before tracking down your furry friends and winning a chocolate treat. You can also go on a scavenger hunt and watch the spring lambs and baby piglets.
Where:
Tatton Park
, Knutsford, Cheshire, WA16 6QN
When:
2-5 April, 10am-5pm, Percy trail. Farm reopens 12 April.
Need to know:
Garden entry £8 adult, £6 child. Trail sheet £1.
Comical capers
What:
Devise your own superhero or manga character, create a comic strip, or design a Beano front page at one of these great
arty workshops from London's Cartoon Museum
.
Where:
Online via The Cartoon Museum, London.
When:
8 -16 April, 1.30-3pm
Need to know:
Costs £12 per person, suitable for 8-14.
Lion around
What:
Go on a magical adventure and
discover the Narnia stories at Westminster Abbey
, the place where author C S Lewis is remembered. Meet Queen Lucy and explore the parallels between the Easter story and Aslan's journey through games, stories, and a virtual Abbey tour. Or why not make an animal mask to join in the fun at Cair Paravel and the Abbey?
Where:
Westminster Abbey, 20 Dean's Yard London SW1P 3PA
When:
7-16 April, 11am-12pm & 2-3pm
Need to know:
Free. Book in advance online
Back to school
What:
Find out what life was really like in a Victorian classroom
with this fun interactive session. Do your best to find a flat cap, scruffy shirt, braces and shorts, or black skirt, frilly white top a bow for your hair as you travel back in time – and don't forget to bring an apple for your teacher! Find out how lessons were different, hear from experts and enjoy fun activities too.
Where:
Online via Gloucestershire Archives.
When:
7 April, 2-3pm
Need to know:
Suitable for 6-13. Free. Book in advance.
Tree creepers
What:
Enjoy a spot of sky-high forest bathing with some
recreational tree climbing from Wild Rumpus
. Guided by friendly instructors, ascend high into the canopy of a magnificent oak using the safe climbing system to enter a unique treetop world for an unforgettable experience.
Where:
Wild Rumpus, Ashbank Farm, Lunts Moss, Scholar Green, Cheshire ST7 3QL
When:
17 April, 11.30am, 1.30pm & 3pm
Need to know:
£18. Suitable for 6+. Prebooking essential.
Play away
What:
Welcome to the topsy turvy world of Play-Along Plink and Boo, a unique
interactive circus performance
where you can join in playing along with real objects you have in your house. Join them as they explore what happens when people don't fit into boxes (even if it is the neatest place to put them). Download an activity pack to show you how to make the objects and how to build a theatre den in your front room.
Where:
The Civic, Hanson Street, Barnsley S70 2HZ
When:
7-9 April, 2pm
Need to know:
Tickets £5 per device. Instructions on den building and object construction online.
Food for thought
What:
Brush up on your historical baking with these fun,
educational online cookery classes from The Herbert, Nottingham
. Together with chef Tom Adkins, you can whip up a storm in the kitchen learning about traditional dishes from history before having a go at your own modern-day version. The recipes will be released bi-monthly, so you can try your hand a serving up a hearty medieval beef stew or a tasty Victorian cheesecake from 'The Book of Household Management' by Mrs Isabella Beeton.
Where:
Online via The Herbert Art Gallery & Museum, Nottingham.
Need to know:
Resources are free to access.
Warrior worlds
What:
Discover what it was like to be a Celtic soldier with this online exhibition from The Novium Museum
. Uncover the secrets of an Iron Age warrior found buried with his helmet, sword, and shield, who may have fought during Julius Caesar's wars with the Gauls around 50BC. Find out what a day in the life of a celt was like – how they ate, where they lived and what they used for money.
Where:
Online via The Novium, Chichester
When:
Until 17 April 2021.
Need to know:
Resources are free to access.
Garden party
What:
Get back to nature and unwind at Heligan. Enjoy beautiful displays of camellias and rhododendrons, an Easter decorated orchard and meet the newest residents, Cornwall and Devon Longwool lambs playing in the Paddocks. Write your Easter wish and attach it to the Wish Tree to make sure it gets granted before having fun in the play area.
Where:
The Lost Gardens of Heligan
, Pentewan, St. Austell, Cornwall, PL26 6EN
When:
2-18 April, 10am-5pm
Need to know:
Events free with admission. A family ticket costs £40.
Dive talkin'
What:
Make a splash at Plymouth's National Marine Aquarium with this exclusive interactive virtual tour
. Together with up to one other household, you can explore the whole Ocean, from the rocky shores of Plymouth Sound to the colourful corals of the Great Barrier Reef, as well as getting VIP access to back of house areas for a sneak peek at what's going on behind the scenes in the shark and turtle tank. You'll be guided by an Ocean Discovery Ranger who will show you the very best of the UK's largest aquarium and be able to answer all your underwater world questions.
Where:
National Marine Aquarium, Rope Walk, Coxside, Plymouth PL4 0LF
When:
29 March-18 April 3-4pm
Need to know:
Costs £79.99 for up to two households.
Seasonal science
What:
Currently being used a COVID vaccination centre,
Newcastle's Life Science Centre has moved online
with a whole host of science-based workshops and activities for you to enjoy. As well as exploring their space and brain zone virtually, you can become a home scientist by extracting DNA in your kitchen, working out the speed of light with the help of chocolate or by learning how to dye some amazing patterns onto your Easter eggs!
Where:
Online via Life Science Centre, Times Square, Newcastle upon Tyne, NE1 4EP
Need to know:
Resources are free to access.
It's a kind of magic!
What:
You'll be spellbound on your sofa with this very special
live and interactive magic experience from the Theatre Royal Winchester
. Join your host, internationally acclaimed magician, and Britain's Got Talent finalist Magical Bones, as he invites you to not just watch but to take part in this unique show live via Zoom.
Where:
Online via Theatre Royal Winchester, Hampshire
When:
15 April, 7pm
Need to know:
Tickets £20 per device. You need a pack of playing cards you're happy to rip up!
Eggstravaganza!
What:
There's an eggstra-special show on at the
Norwich Puppet Theatre this Easter
, featuring a family of zany Eggs on Legs doing battle with slithery snake. Or maybe you'd enjoy a more traditional tale of Beastly Belle, a 1920s take on the classic Beauty and the Beast story? Will would-be movie star Belle realise that glamour and glitz isn't everything?
Where:
Norwich Puppet Theatre, St James Whitefriars, Norwich, Norfolk NR3 1TN
When:
27 March-4 April, 11am-3pm, Eggs on Legs & 3-11 Apr, Beastly Belle.
Need to know:
Tickets £10, book online or call 01603 629 921.
Sounds like music
What:
Go live to Leicester for this
hip(hop) live-streamed story-telling event
narrated and soundscaped by beatboxer and poet Mr Shay. Where does your mind take you when you read? What does your inner reading voice sound like? Through the magical technology of the Story-Sound-Simulator, sounds from voices, the environment and digital instruments will be combined to create live soundscapes to re-imagine stories.
Where:
Online via The Spark Arts
When:
6 April, 11am & 2pm
Need to know:
Suitable for 7+. Tickets £3 per family.
Hopping crazy
What:
Follow the poems and clues through the spectacular 125 acres grounds of The American Museum with this special Easter trail. Explore the children's garden and see if you can spot a bunny hiding, playing or even swimming – and receive a free chocolate treat when you've finished.
Where:
American Museum
, Claverton Manor, Bath BA2 7BD
When:
2-5 April, 10-5pm
Need to know:
A family ticket to gardens only costs from £20.
Quick on the draw
What:
Sharpen your pencil for some
fun online drawing workshops for families inspired by favourites from the Salford Museum collection
. Choose from creating an atmospheric scene, how to make an object look 3D or how to use light in your work. All you need is paper and something to draw with plus colours if you have them.
Where:
Online via Salford Museum
When:
7 & 14 April, 1 & 2.30pm
Need to know:
Tickets, £1 minimum donation per device. One-hour sessions, suitable for 8-12.
Prince Charming
What:
Go feet first with this
fast-moving workshop inspired by Protein award-winning show The Little Prince!
Join the performers as they lead and present 20 minutes of dance and movement exploring the world of the Little Prince. Find out how the Little Prince spends his days on his tiny planet and how, after journeying across the universe, he eventually meets and befriends the charming Fox.
Where:
Online via Protein Dance
Need to know:
Price: £2. Suitable for 5-11 years.
What the Dickens?
What:
Can't wait for all your favourite museums to open again? Well, when it comes to the Charles Dickens Museum, you don't have to! Just take a virtual tour around the Museum to find out more about the famous Victorian author's life and work as you travel around the different rooms in his house.
Where:
The Dickens Museum
, 48-49 Doughty Street, London, WC1N 2LX
When:
5, 8, 13 April, 2-3pm
Need to know:
Suitable for 5-11 years. Costs £6 per device.
Telly addicts
What:
Sit back, relax, and
catch a piece of history with The National Archives and their Time Travel TV
. Each week, they'll broadcast fun-filled sessions bringing the archives to your armchair, from the extraordinary to the down-right bizarre! Each session will have follow-up activities including some detective-based sleuthing and a spot of arts and crafts.
Where:
Online via the National Archives
Need to know:
Resources are free to access.
Dragon hunters
What:
Get set for a most legendary quest this holiday at Belsay Hall
. Crack the clues and search for the mysterious dragon eggs on the quest boards dotted around the quarry gardens as you follow the outdoor trail. Brave explorers who track down the newly hatched dragon will be rewarded with a chocolate treat as well as a certificate.
Where:
Belsay Hall, Castle and Gardens, Belsay, Nr Morpeth, NE20 0DX
When:
29 March-18 April, 10am-5pm
Need to know:
Family admission, £26, quest £1.50 per child.
Top of the pops
What:
Get creative this Easter with this handy pop-up make, which will let you send cool Easter themed cards to friends and family. Follow the step-by-step instructions online and watch your cute Easter chick and bouncing bunny spring to life.
Where:
Online via
Buildyourownkits.com
Need to know:
Resources are free to access.
Go quackers
What:
Catch the alternative Easter story – The Ugly Duckling – at this online screening from the Watermill Theatre, before learning more about becoming a writer and performer yourself with their online guides and activities exploring writing for the stage, performing puppetry, and creating set design.
Where:
Online via The Watermill Theatre
When:
Performance, 8 April, 4pm.
Need to know:
Show £8 per device.
Flying high
What:
Spread your wings in the grounds of IWM Duxfords's historic site this Easter. Its prestigious military past is present in the architecture and the airfield – where iconic aircraft still take to the skies – and has witnessed world-changing events! Watch live fly pasts and uncover the fascinating outdoor history from Battle of Britain to Dunkirk with a family-friendly self-guided trail, too.
Where:
IWM Duxford
, Duxford, Cambridgeshire CB22 4QR
When:
12-18 April, 10am-4pm.
Need to know:
Reduced admission price of £15 adult and £7.50 child.
Mysterious ways
What:
Delve into the Natural History Museum this holiday in the company of some fantastic beasts, a blue whale – and even Sir David Attenborough! With 14 ways to explore virtually, you can take a deep dive into the life of Hope, the famous blue whale, listen to Sir David guiding you around the specimens of Hintze Hall, stroll around their new Fantastic Beasts Exhibition or have a go at the Wildlife Photographer of the Year trail – journey through oceans, cities and forests using clues hidden across the online gallery for a chance to win prizes, from custom wall prints to a Museum membership!
Where:
Online via The Natural History Museum
.
Need to know:
Online events are free.
Leader of the pack
What:
Stay creative at home with a free
Creative Care Pack from Newcastle's BALTIC art museum
. These packs are full of fun printed activities including colouring postcards, recipe cards ideas and creative artist-designed activities. There are also five artist colouring sheets that you can print off online and colour at home.
Where:
Via post from Baltic Centre for Contemporary Art, Gateshead Quays, South Shore Road, Gateshead NE8 3BA
Need to know:
Free. Suitable for all ages and abilities.
Wooden you know it
What:
Follow in the footsteps of aliens and Jedi as you explore Puzzlewood, a magical woodland located in Gloucestershire's Forest of Dean. Famous for its otherworldly environment of strange rock formations, secret caves, and ancient trees, its rumoured to have inspired JRR Tolkien's depictions of Middle-Earth and has been used more recently as the backdrop for films and TV series including Doctor Who and Star Wars: The Force Awakens.
When:
From 27 March, 10am-6pm, last entry 5pm.
Where:
Puzzlewood
, Perrygrove Road, Coleford GL16 8QB
Need to know:
Family ticket £25. Dogs are not allowed in the woods.
Snap, crackles, stop!
What:
Woof! Riff is a good dog and the most excellentist puppy, but she needs your help! Boing! Splat! Parp! It's the Crackles! Those annoying little bits of naughty have muddled up all the sounds in the universe and now it's up to you and Riff the puppy to put them all back. So, hold on to your ear flaps and hop through a sound door... who knows where you'll land?! Featuring 3D sound technology,
Curse of the Crackles!
is an interactive, digital audio adventure that immerses you in a brilliantly hilarious chaotic quest.
Where:
Online via Shoreditch Town Hall
When:
From 13 March, 9am & 2pm
Need to know:
Tickets £3.50 per device. Headphones essential.
Face forward
What:
What is the face you show to the world? And what does the inside look like? Bristol's Arnolfini have teamed up with local art duo, Let's Make Art, for
Hidden Self
, a portrait from both sides. Using easily sourced materials this tutorial and video will help you create a standing cardboard portrait of yourself, with an interior scene, as well as an outward showing persona.
Where:
Online via the Arnolfini
Need to know:
Free. Suitable for all ages and abilities.
Wall to wall
What:
Put your best foot forward and hot step it to
Hadrian's Wall in Northumberland
as four Roman forts along its length open after lockdown. Discover the remains of the forts, towers, turrets, and towns that once kept watch over the Wall, see rare Roman artefacts and take in spectacular views of the rugged landscape to find out what life was like for the men, women, and children on the edge of Roman Britain.
Where:
Housesteads Roman Fort, Chesters Roman Fort, Corbridge Roman Town, and Birdoswald Roman fort.
When:
From 29 March.
Need to know:
Outdoor areas open only.
Bard to the future
What:
Share the joy of Shakespeare's stories as
Telling Tales
, a selection of online storytelling sessions and workshops offered by Shakespeare's Globe, continues over Easter. Led by experienced actors, teachers and directors, the interactive sessions allow you to examine the language, characters, and themes in Shakespeare's works – including
Macbeth, Romeo and Juliet
and
A Midsummer Night's Dream
.
Where:
Online via Shakespeare's Globe
When:
27 March-10 April, times vary
Need to know:
Prices start from £20 per workshop, per household. Suitable for ages 4+ and up.
Fun on the farm
What:
Get ready for some animal magic as Newbridge Farm Park reopens its doors in April. As well as an Easter Egg hunt, zip wire, sandpits, swings and play barn to enjoy, you can also experience a rare animal encounter as well as ride-on tractors, tractor rides and a collection of goats, ponies, horses and donkeys to meet and feed.
Where:
Newbridge Farm Park
, Ledbury, Herefordshire HR8 2QG
When:
1-10 April Easter egg hunt; 12-17 April, animal encounters and tractor rides
Need to know:
Egg hunt £5 per person, animal encounter £7 per person.
Explore the great outdoors
What:
Transport yourself to another time and place and immerse yourself in a themed, outdoor "escape room" adventure at historic locations around the country. You'll need to search for clues and solve puzzles at historic forts, ancient castles and magnificent stately homes... but will you and your team mates manage to overcome physical and mental challenges to beat the clock and emerge victorious? Adventure Out! games all take place outside in spectacular surroundings.
Where:
Locations around the country; find your closest one at
Adventure Out Games
Need to know:
Children must be aged 7+; prices start at £10 per person (family group of at least 6 players)
Hunting through history
What:
Join in with a
holiday hunt around the gardens of Hampton Court
and discover some of the palace's most famous characters from the past. Using the trail map, find the statues hiding in the palace gardens and match up the name of the important palace person on the trail to the red ribbon on the bunny statue at each location. You can also come face to face with mysterious mythical beasts, storm the battlements, besiege the towers, and explore the secret grotto in the children's playground.
Where:
Hampton Court Palace, East Molesey, Surrey, KT8 9AU
When:
1-18 April, 10am-5pm
Need to know:
Free with admission. Tickets, adult £15, children £7.50. Book in advance.
Only yolking!
What:
Learn a whole range of clay modelling skills at this in-person pottery workshop
held in a marquee and produce your own totally unique eggcup in time for Easter. You'll be rolling, pinching, and flattening the soft clay to create your cup and once constructed, you'll be able to paint them with a palette of brightly coloured underglazes.
Where:
Eastnor Pottery, Home Farm, Eastnor, Ledbury HR8 1RD
When:
13 & 14 April, 9.30am, 11.30am, 2pm.
Need to know:
Costs £20 per child. Suitable for 5+.
Musical marvels
What:
Whether you play an instrument or not, the
London Symphony Orchestra's Discovery programme
has something for you. Assembled online are the collected works of the Always Playing online season, including musical activities, concerts, and resources to find out everything you need to know about how orchestras work. You can also take part in 10 daily listening challenges or enjoy a special online concert from LSO conductor Sir Simon Rattle.
Where:
Online at the LSO website.
Need to know:
Resources and recordings are free to access.
Go green
What:
Help protect our environment by joining over one billion participants for
Earth Day 2021
, a global event focused on climate change and preserving the natural world. Take part in the Great Global Cleanup, a giant litter-picking effort to remove rubbish from natural spaces, join in with the Global Earth Challenge, this year dedicated to researching bee decline, or attend one of many eco events hosted by universities, local governments and conservation groups around the UK.
Where:
Online and at numerous venues around the UK.
When:
20-22 April, all day, main event 22 April.
Need to know:
Many events and activities free, although charges may apply for some.
Packed full
What:
Spring into action with this great
craft pack of seasonal activities available from The Reading Museum
. There's an Easter mask to colour and decorate, Museum Coll-egg-tion sheets to create your own trail at home, and Easter-themed challenges containing ideas of things to do and questions to answer. There are also craft packs available on roman mosaics, dragons and VE Day.
Where:
Reading Museum & Town Hall, Blagrave Street, Reading, RG1 1QH
Need to know:
Costs £2.50 per pack to post with additional activity sheets free to download online.
Chocoholic challenge
What:
From toucans to bird of paradise plants, animals and flowers have escaped into North Devon's RHS Garden Rosemoor and your help is needed to find them all. Follow the hunt around the garden and discover where they're hiding and learn how chocolate is made along the way. Find them all and you'll receive a Chocolate and Love goody bag complete with activity sheets, seeds to sow at home and a treat.
Where:
RHS Garden Rosemoor
, Great Torrington, Devon EX38 8PH
When:
29 March-18 April, 10am-5pm
Need to know:
Pre-booking essential. Adult ticket £12.15, child £6.10. Under 5s free. Download trail sheet from website or use QR code on arrival.
Tell me a story
What:
Settle down for
Our Home Story
, a brand-new interactive experience designed to help children and their families get creative and enjoy storytelling and story writing together. It all begins when you discover a locked book and a video from Avery, a guardian-in-training at the Library of Everything, who needs your help to open a locked door leading to one of her departments. As you follow this magical tale, children will be inspired to write their own story using their home as inspiration... and after this story is read aloud and tucked under a pillow, they will receive a special message and an illustrated reminder of their fantastic journey.
Where:
Online via the Punchdrunk website.
Need to know:
Free. Suitable for children aged 5-11. Please read instructions in full before you start.
Cottage crafts
What:
Craft a cute creation with the help of Mrs Smith's Cottage Project in Lincolnshire
with these two crafting packs, suitable for children of all ages. Take your pick from a fluffy Pom-Pom Bunny or some bright and cheerful Easter Bunting. The packs can be picked up for free (though donations are appreciated) from Paws for Thought in Navenby.
When:
Currently available at the address below, while stocks last.
Where:
Paws for Thought, 29A High St Navenby, LN5 0EE
Clowning around
What:
Pick up (and drop) some new skills this Easter with these fun online juggling workshops. Make your own juggling balls and learn the basics of juggling from two to three balls and then learn to balance household objects (safely)!
Where:
Online via
feedingthefish.com
Need to know:
Suitable for 7+. Costs £12 per person for two lessons.
Spring chickens
What:
Look out for a very cheeky chicken in Stratford-Upon-Avon this holiday thanks to an original adaptation of a seasonal
Chicken Licken'
. Join him and his friends for a live and interactive show featuring puppets, music and lots of laughter, taking place in the socially-distanced Playhouse Courtyard.
Where:
Stratford Playhouse, 14 Rother St, Stratford-upon-Avon CV37 6LU
When:
12-18 April, 11am, 12pm & 1pm.
Need to know:
Admission free, advance booking necessary.
Animal crackers
What:
ZSL London Zoo
is getting ready to welcome back visitors but first the
keepers are seeking a-peru-val for the names of three fluffy new arrivals: a trio of alpacas
. After you've voted for your favourite name, the results will be announced to coincide with the zoo's reopening, and visitors will be able to say hello in person before admiring the 19,000 other animals on site ranging from meerkats and giant tortoises to Komodo dragons and lowland gorillas.
Where:
ZSL London Zoo, Outer Cir, London NW1 4RY
When:
From 12 April, 10am-5pm
Need to know:
Family tickets can be purchased online from £70.50.
Waterworlds
What:
Take a walk on the wild side with these
outdoor school holiday activities from Nene Wetlands Visitor Centre
! Get up close to the weird and wonderful invertebrates that live beneath the surface of the lakes during a pond dipping session while comparing these creepy crawlies to those that live in the woodland, before following the egg-citing Easter trail around the lake and discovering some amazing facts about eggs.
When:
30 March-7 April, 10.30am-12pm & 1.30-3pm.
Where:
Nene Wetlands Visitor Centre, The Boardwalk, Rushden Lakes, Rushden, Northamptonshire, NN10 6FA
Need to know:
Admission free, pond dipping £24 for a family of 4, Easter egg trail costs £4.
A change of art
What:
Explore the collections of the National Gallery
with this duo of artistic family workshops. Take some time to unwind as artist Jo Lewis guides you through some simple drawing and 'mindful looking' exercises based on Monet's 'The Water-Lily Pond', or journey to 19th century America as storyteller Fiona Alderton tells you the tale behind 'The Delaware Forest Gap' before making a collage of four scenes inspired by the work.
When:
Mindfulness workshop 8 April, 3-4pm, Storytelling workshop 11 April, 11am-2pm.
Where:
Online via The National Gallery, London
Need to know:
Events are free, booking and art materials required.
A very important date
What:
Head for Fairytale Farm in Oxfordshire for an
all-new Easter experience inspired by Alice's adventures in Wonderland
. You'll get the chance to meet Alice and watch her sing at the Mad Hatter's Tea Party, visit the new interactive Easter display where you can say hello to Mother Goose and her new friends, and even cuddle some adorable rabbits and guinea pigs!
When:
12-18 April, 10am-5pm
Where:
Fairytale Farm, Oxford Road, Southcombe, Chipping Norton, Oxfordshire, OX7 5QH
Need to know:
Events free with admission, adult tickets £6.98, child £6.53.
Terrific Tudors
What:
Travel back in time to the 1600s as you take an
online tour of Birmingham's Blakesley Hall
. You'll be able to view highlights of the property, with a mix of footage and photographs used to explore the history of this ancient family home, with plenty of opportunities to join in, get creative and ask questions along the way.
When:
16 April, 11am-12pm.
Where:
Online via Blakesley Hall, Birmingham.
Need to know:
Tickets £4 per device, advance booking essential.
Fens and dens
What:
Get set for some outdoor fun in the Great Fen
as the Wildlife Trusts celebrate spring and new life. You can take part in a pond dipping session to discover the world developing beneath the water and follow the egg trail to learn all the different ways new life is created inside before enjoying some den building outside in the spring air.
When:
30-31 March & 6-7 April, 10.30am-12pm and 1pm-2.30pm.
Where:
Great Fen Countryside Centre, Chapel Road, Ramsey, Ramsey Heights, Cambs, PE262RS
Need to know:
Activities, £7.50 per child.
Multimedia makes
What:
Explore this collection of online resources and gain a special Scarborough Arts Award
which offers loads of ways to get creative. Download and print off your logbook before accessing the video tutorials, where local artist Kaitlin Ferguson will give you lots of ideas for making art inspired by Scarborough Museums Trust's amazing objects and artworks. Take your pick from clay sculpting, zine making, photography and lots more. Once you've given everything a go, you'll be able to send off for your Arts Award certificate.
Where:
Online via Scarborough Museums Trust
Need to know:
Videos are free to access.
Leading ladies
What:
Join budding scientist Jina as she seeks her way out of the forest helped by some of history's amazing female scientists and mathematicians
in this great new puppet show for children from HMDT Music. Featuring digital-coder rapper Ada Lovelace, glamorous inventor Hedy Lamarr, and 'radiating' Marie Curie, this online show featuring history's super-STEM women will inspire and entertain everyone.
Where:
Online via HMDT music.
When:
15 March-11 April
Need to know:
Tickets cost £10 per device. Suitable for 8+.
Show boating
What:
Get on board with The Canal River Trust as their
Easter Boat Gathering
, an annual festival where historic narrowboats from across the UK come together to celebrate canal and folk heritage, goes online. Expect music, crafts and the odd sea shanty or two as well as an 'Easter Art Eggstravaganza' where you ca create a piece of artwork inspired by past events or your own memories, and submit them to become part of an online art exhibition.
When:
2-11 April
Where:
Online via Canal River Trust
Need to know:
Competition is free to enter and open to all ages.
Tree-mendous
What:
Bring the forest into your front room as
Forestry England provides a wealth of tips and activities to help you stay connected to nature
. Learn how you can chill out by practicing the art of forest bathing, discover the wonders of your night sky with some helpful stargazing hints, see if you can work out which Forestry England site was used in the production of your favourite film or TV series, or even have a go at penning a poem from the perspective of a tree!
Where:
Online via Forestry England
Need to know:
Resources are free to access.
Easter holidays 2021 family activities in Wales
Multimedia making
What:
Get set for some amazing
Easter events from Swansea's Glynn Vivian Art Gallery
. Join in with the quizzes and games, design your own sock puppet and even create fabulous multimedia artwork using a humble potato. You can also tune in to the weekly Art Club online sessions to create and present your own mini masterpieces.
When:
Until 28 April, time and dates vary by activity.
Where:
Live online events hosted by the Glynn Vivian Art Gallery.
Need to know:
Tickets to all activities are free, advance booking required.
Pharaoh enough
What:
Go really wild with the
Egypt Centre's Awesome Animals
, two weeks of activities, games and crafts. From cats and dogs to hippos and crocodiles, you'll explore which animals in ancient Egypt were considered dangerous, which were kept as pets and why some were sacred to the gods. You can also hear the story of the lioness goddess, play the animals card game and make your own Egyptian-style masks.
Where:
Live online activities hosted by the Egypt Centre, Swansea.
When:
27 March-11 April, live sessions take place at either 11am or 2pm.
Need to know:
Registering for all activities over the 2 weeks costs £5.
Welsh wonders
What:
Join Amgueddfa Cymru (National Museums Wales) for an egg-citing adventure this April as you take part in the
Big Museum Trail from your own home
. After decorating your Easter egg templates and creating a basket in preparation for the trail, see if you can crack the clues to find each egg and discover the password to unlock your activity pack, which will allow you to bake some Easter biscuits, have a go at dyeing some eggs with materials in your kitchen, and learn how people in Wales used to celebrate Easter.
Where:
Online via National Museums Wales.
When:
27 March to 11 April
Need to know:
Tickets £2.74 per device including booking fees.
Strictly sensational
What:
Strictly Come Dancing superstars Aljaž and Janette will be bringing the ballroom to your living room with this special online performance from St David's Hall. Backed by a stellar cast of singers and dancers,
the dancing duo will celebrate the music of Hollywood classics and Disney family favourites
including Frozen, The Wizard of Oz, Dirty Dancing, The Lion King, La Land and many more!
Where:
Online event hosted by St David's Hall, Cardiff.
When:
Tickets are valid for any 24-hour period between 27 March-17 April.
Need to know:
Tickets £15 per device, includes a free digital programme.
Glorious gardens
What:
Get out and about this April as the picturesque National Botanic Garden of Wales reopens for 2021. Set amidst 568 acres of rolling countryside, you can stroll in the newly restored parklands, peer inside the hives of the Bee Garden, home to half a million honeybees, keep a look out for the pint-sized inhabitants of the fairy wood and let off some steam in the expansive children's play area.
When:
From 28 March, 10am-6pm
Where:
National Botanic Garden of Wales
, Llanarthney, Carmarthenshire SA32 8HN
Need to know:
Family ticket from £36.
All aboard!
What:
Take a trip on the miniature
Bala Lake Railway
this spring. As your locomotive takes you past the beautiful lakeside, woodland, and mountain scenery, see if you can spot the Easter eggs hidden along the line and solve the puzzle to win a prize- you might even be able to meet the White Rabbit!
When:
2 & 5 April, 11am-4.05pm, 3 & 4 April, 10.10am-5.20pm.
Where:
Bala Lake Railway, Station Rd, Llanuwchllyn, Bala LL23 7DD
Need to know:
Activities included with admission. Family return ticket from £28.
Do the dinosaur
What:
Go on a roar-some adventure and join Ranger Chris as he travels back in time to meet some mighty prehistoric beasts that'll make your hair stand on end! Meet some incredible life-sized dinos – from the flesh-eating T. Rex to the three-horned Triceratops – and learn all about them and their prehistoric world.
Where:
Dinomania
online performance hosted by Theatrau Sir Gâr.
When:
1-11 April, showings at 11am & 4pm
Need to know:
Tickets will be £5 per device.
Margam madness
What:
Explore Margam Country Park, a beautiful 850-acre estate in the heart of the South Wales country. Admire the gothic architecture of the castle, tap out a tune on giant percussive instruments along the Wood Vibrations Trail, or see some rare breeds in the farm paddocks. You can also take a trip to Fairytale Land complete with a miniature village, towering play castle and giant board games, or try out the on-site Go Ape Treetop Challenge!
Where:
Margam Country Park
, Port Talbot, South Wales, SA13 2TJ
When:
10am-4.30pm (last entry 3.30pm)
Need to know:
Entry to the park is free, please note the parking charge of £6.50 per car. Go Ape Treetop Challenge is booked and priced separately.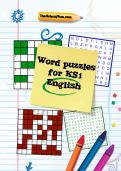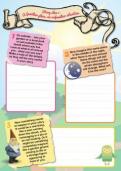 Claim four puzzle packs!
Word Puzzle Packs
Numeracy Puzzle Packs
Challenging and exciting |  Boost key skills
Easter holidays 2021 family activities in Scotland
Serious science
What:
The
Edinburgh Science Festival
is back with a bang for 2021 with online activities and resources promising plenty of hands-on science fun for all ages. You can create your own lung, tendon, or electromagnet from everyday materials as you conduct some DIY experiments, dive down to the ocean floor with the aid of augmented reality or even try your hand at hacking as you race against time to pull off a virtual bank heist!
Where:
Online activities.
When:
4-19 April, dates and times vary.
Need to know:
All content is available for free.
Potty puppetry
What:
Glasgow's
Puppet Animation Festival
– the UK's longest running family performing arts event for families – is offering up a wide selection of digital puppet theatre, animated short films, and creative family workshops this Easter. Highlights include The Selfish Giant, a magical tale of friendship and adventure adapted from the Oscar Wilde children's story, and The Incredible Tale of Robot Boy, a curious tale about a robot who is given a real brain. You'll also be able to create your own singing monster, 'cranky box' scroll or pop-up puppet in a series of creative workshops.
Where:
Online live events.
When:
5-17 April, times and dates vary.
Need to know:
Prices vary with event.
Horn of plenty
What:
Celebrate an ancient symbol of Scotland this National Unicorn Day with Stirling Castle!
During this online event you can go on a guided tour of Stirling Castle's tapestries and be introduced to the significance of the unicorns on them, enjoy a unicorn-themed puppet show and storytelling, and even take part in a Q&A session with Pumpkin the Unicorn. Plus there's a selection of craft activities and recipes to try out throughout the day.
Where:
Online livestream hosted by Historic Environment Scotland
When:
9 April, 10am-4pm
Need to know:
Livestream available for free on Facebook and YouTube
Fairy fun
What:
Enjoy the magical outdoors with an enchanting
Faerie Trail by the banks of Loch Lomond
. Solve puzzles and find the answers to the riddles in your activity booklet as you wend your way through the forest and past the beautiful wooden faerie houses - just remember to keep an eye out for the fearsome trolls… If you succeed in your quest and find the missing Golden Shield, you might win a grand prize!
Where:
Loch Lomond Adventures, A82, Luss, Alexandria G83 8PA
When:
From 3 April, 9.15am-4.30pm
Need to know:
Tickets £4 for 13+, £5 for 12 and under. Map and activity book included in admission.
Absolutely fin-tastic
What:
Celebrate North East Scotland's spectacular selection of sea life by taking part in the
RSPB's annual DolphinFest
! Four days of online events, you can find out about the pod of bottlenose dolphins which calls Torry Battery home, get comfy for some nature-themed storytelling and test your wildlife knowledge with some family quizzes before discovering what you can do to protect your coastlines.
Where:
Live online event hosted by the RSPB
When:
7-11 April, 10.30am-8pm.
Need to know:
This is a free event.
Siege sessions
What:
Take part in Historic Environment Scotland's first 'learning livestream' event as you learn how a medieval castle was attacked and defended
. Join in with some knight training as you craft your own shield and design a coat of arms, find out how the 'War Wolf' worked as you discover the science behind siege engines and listen to exclusive interviews from local knight Sir Bob and his arch-rival Sir Fred, who will also be on hand to answer any historical questions.
Where:
Livestreamed on Historic Environment Scotland's YouTube channel and Facebook page.
When:
16 April, 1pm-2pm
Need to know:
No booking required. You will need to provide your own crafting materials.
A Close one
What:
Journey back in time as you join the first-ever
virtual tour of Edinburgh's famous Mary King's Close
, a subterranean street which has granted visitors and experts alike a unique insight into ordinary life in the capital's past. During this hour-long event you can see a re-creation of a 17th century household, explore areas usually off-limits to the public and find out how the Close was used during the World Wars, plus there's a chance to win free tickets for a future visit.
Where:
Live online event hosted by Mary King's Close
When:
9 April, 7-8pm
Need to know:
Tickets £12 per device.
A trip through time
What:
Take a virtual tour of Dunfermline's top visitor attractions as you embark on their new
Heritage Quarter Time-Quest
! You can help a stranded time traveller return to the past by completing activities which allow you to find out about Dunfermline Abbey, the Andrew Carnegie Birthplace Museum and the Carnegie Library and Galleries while searching for 'past-portals', magical objects which can be used to travel through time. Once you've found all four, you can enter them into the website and receive a special certificate.
Where:
Available on the Dunfermline.com website.
When:
Currently available online.
Need to know:
Activity is free to access.
Easter holidays 2021 family activities in Northern Ireland
Lights, camera, actionWhat:
Experience some of the best that world cinema has to offer thanks to the
Virtual Cinemagic Film Festival
, a celebration of film and television which gives young film enthusiasts from Belfast a chance to become 'film consultants' by deciding what to include in the programme. A highlight this April is '
H Is For Happiness
', a feel-good coming-of-age tale set on the Australian coast which follows 12-year-old Candice Phee, and stars Miriam Margolyes.
Where:
Online via Cinemagic TV
When:
Available until 4 April.
Need to know:
Film costs £3.99 to rent.
Go on a rabbit runaroundWhat:
Go on a bunny hunt at Northern Ireland's royal residence
as you attempt to find the rabbits tucked away within 100 acres of stunning gardens. As you follow the Easter trail, you'll be able to solve clues and riddles, meet historical characters and discover fascinating facts before being rewarded with a tasty treat!
Where:
Hillsborough Castle and Gardens, The Square, Hillsborough, BT26 6AG
When:
3-11 April, 10am-6pm, last entry 3pm.
Need to know:
Family gardens-only ticket from £24.70
Super stories
What:
Belfast's MAC has teamed up with Still I Rise Storytelling
to bring you a selection of diverse stories from all over the world. Join in with Anna and Orla as you learn about family life and traditions in different countries, discover the power of language, celebrate the stories of some underrepresented real-life heroes, and find out some ways you can help to look after the planet.
Where:
Online Zoom event hosted by the MAC.
When:
5-9 April, 12pm & 7pm
Need to know:
Free event but booking essential.
Filling a Void
What:
Get your creative juices flowing with this selection of seasonal crafts available from Derry's Void Gallery. Inspired by the gallery's exhibitions programme, the workshops include making a giant paper-mâché Easter egg, paper plate bunny bag or juice carton bird feeder, plus you can also sign up to receive an art pack of different materials in the mail.
Where:
Online activities from the Void Gallery's website
.
When:
Workshop recordings available until 2022. Deadline to register for an art pack is 31 March.
Need to know:
Resources are free to access.
Egg-ceptional
What:
Hunt for clues amidst the unusual plants, colours, sculptures, and magical features of Rowallane
, one of the most beautiful gardens in Northern Ireland. Journey through the garden as you follow the family-friendly trail and complete nature-based activities as you earn your way to a chocolate prize.
Where:
Rowallane Garden Saintfield, County Down, BT24 7LH
When:
From 1 April, 10am-5pm, while stocks last.
Need to know:
Activity free with admission, family ticket £20.
Into the valley
What:
Let your imagination loose with the
Creative Kids Activity Pack
available from the Limavady-based Roe Valley Arts and Cultural Centre. Designed in collaboration with local artists, the pack features a variety of different activities from how to make art with your own body, putting on a shadow puppet show or constructing an egg carton Easter wreath.
Where:
Online resources from the Roe Valley Arts and Cultural Centre website.
When:
Currently available online.
Need to know:
Pack is a free download.