Family learning adventures in February 2018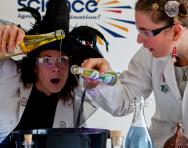 Discover your own super power, find out about square poos, march alongside a Suffragette and even go face-to-face with a roomful of 2,000-year-old warriors this February, with our prize pick of five of the best educational events from around the UK. By Hetty Walton
Wild Weekend
It's time to dust off your shield, practise your Old Norse and plan your journey north to take part in the biggest adventure of its kind in Europe – the Jorvik Viking Festival (12-18 Feb). Join in with the Great Viking Army as they launch their invasion of York, discover Norse-themed walks and talks, have a go at archery and sword combat, try your hand at Viking pottery, spinning and bracelet-making, then watch the dramatic (and fiery!) performance of the Festival Finale as hundreds of warriors face off to decide the fate of Britain.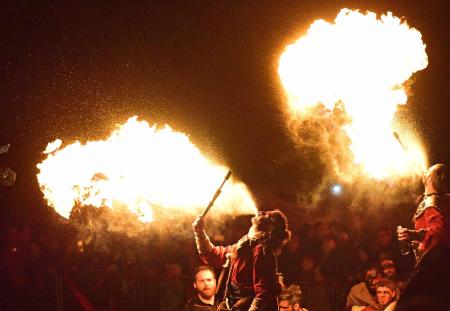 © YORVIK Viking Festival
Pure Imagination
Celebrating its 17th year, the Imagine Children's Festival is back at London's Southbank (7-18 Feb) and chock-full of creative events for all the family. Expect plenty of top names such as Jacqueline Wilson, Francesca Simon and poet Joseph Coelho; we can't wait to catch a performance of Roald Dahl's Revolting Rhymes, animated films including Little Red Riding Hood, Snow White and Jack and the Beanstalk with live music performed by the Southbank Sinfonia. You can also try your hand at beat-boxing, make a magazine and attend an exclusive Super Hero Party, where you can discover your own super powers!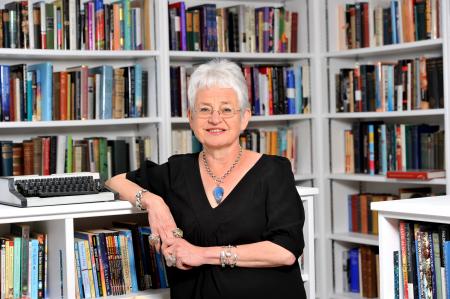 Jacqueline Wilson portrait © James Jordan
Seriously scientific
Bring your bright sparks to the Brighton Science Festival (10-18th Feb) for a whole half term of hands-on, science-themed fun packed with shows, workshops and activities. Our picks from this year's bumper crop include: top magician Oliver Meech lifting the curtain on the surprising science behind magic tricks, a lip-smackingly good show on the science of chocolate featuring slime, bugs and bubbles and an interactive science quiz hosted by TV scientist Dr Emily Grossman where you'll find out if you can block a tickle, whether happy cows make more milk and what animal leaves behind square poos (yes, really).
Stand with a Suffragette
Mark the 100 year anniversary of the first UK women getting the right to vote with the Museum of London, as it brings the Suffragette moment back to life with a new exhibition (2 Feb-27 Mar), guided walk (24 Feb) and special weekend (3-4 Feb) full of activities. You'll be able to take a hands-on surveillance master class to learn the campaign tactics of militant suffragettes and find out how police tracked them, join in with a banner-making workshop and even go on a suffrage march alongside the Suffragettes as they follow the route of women's rights up until the present day.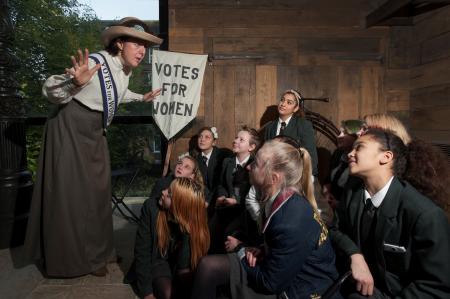 © Museum of London
Secret Soldiers
Get up close and personal with one of China's most fascinating archaeological discoveries when the Terracotta Army marches to Liverpool's World Museum (9 Feb-28 Oct) for a new exhibition. For over 2,000 years, this underground troop of life-sized warriors secretly guarded the tomb of China's First Emperor, Qin Shi Huang, until a chance discovery by farmers in 1974 unearthed the mysteries of this vanished empire. Featuring a range of figures including horses, infantrymen and archers – some never before seen in the UK – the exhibition sheds light on the Emperor's pursuit of immortality and spans over 1,000 years of Chinese history.
Kids' competitions to enter in February 2018
WICKED YOUNG WRITER AWARDS
WICKED, the award-winning West End musical, together with the National Literacy Trust, is proud to announce the eighth year of the prestigious WICKED YOUNG WRITER AWARDS. Entries close on 12 March 2018.
Pieces of original writing can be submitted, either individually or as part of a school group. The overall winners from each category will win a VIP family experience to the West End production of WICKED, including an exclusive backstage tour and cast meet-and-greet, £50 book/eBook tokens, plus £100 worth of books for their school library donated by Hachette Children's Books. The individual school with the highest number of entries will receive a bespoke writing workshop at their respective school.