Family learning adventures in January 2018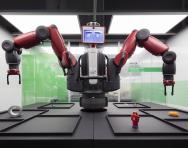 Get set to try something you've never done before in 2018, as we bring you five of the best educational activities for families this January. Take an illuminating trip to Ancient China, program one of the world's tiniest robots and even enjoy a traditional Cockney sing-a-long!
Farewell Geffrye!
Say goodbye to 2017 with a bang at the farewell celebration weekend at London's Geffrye Museum (6-7 January) before it closes its doors for a major redevelopment. Warm up by the bonfire and enjoy Epiphany stories, sing along with traditional carols and listen to tales of Christmas past as well as the traditional crowning of the Epiphany King and Queen. The celebrations continue on Sunday with more live music, craft workshops and the museum team on hand to talk about the plans for the future. There's also badge-making and even an East End knees-up around the piano!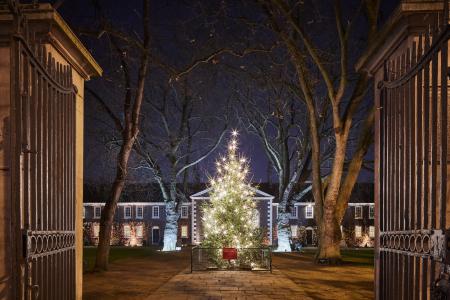 Geffrye Museum © Hannah Taylor
Radical robots
Get yourself up to date with the latest cutting edge technology at Manchester's Museum Of Science and Industry this month with their Pi: Platform for Investigation Our Robot Friends event (20 January). Specially designed for families, you'll be able to meet some of the University of Sheffield's friendliest robots and find out how these are being developed and used to help mankind. Then play with cute companion MiRo bots, learn how to do some simple coding on a Pi-Top and have a go at programming a Nao, a tiny humanoid droid that can walk, talk and dance.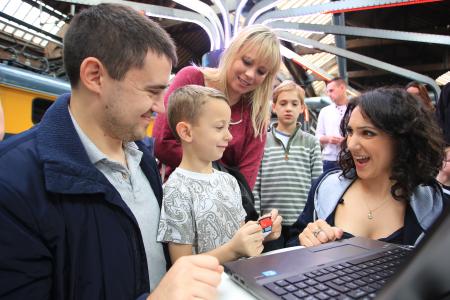 Magical lanterns
Head to Edinburgh Zoo for a taste of the Orient this New Year, as it plays host to The Giant Lanterns of China, an installation of over 450 dazzling Chinese lanterns that illuminate its grounds from top to bottom (until 25 Feb). Follow the trail of beautifully crafted silk lanterns designed in the shape of birds, flowers and animals – including giant pandas, lions and penguins – and make your own panda brass rubbing or paper lantern along the way. You can also watch Chinese acrobats and performers including the mysterious Face Changer and check out Chinese crafts.
Happy feet
Get ready to trip the light fantastic thanks to a new series of nationwide dancing workshops, starting in January, from The Royal Academy of Dance. Designed for 4-13 year olds and held across the country from Scotland to London, the workshops are inspired by popular musicals and ballets including Wicked, Cinderella, Sleeping Beauty and Chitty Chitty Bang Bang and there's a special workshop just designed for boys. Taught by RAD registered teachers, junior dancers will learn classical ballet repertoire as they take a creative journey through movement and dance, exploring music, imagery, acting, storytelling and characterisation along the way.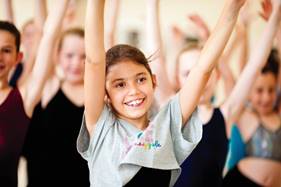 Wombling Happy New Year
With Christmas over and lots of festive paper to dispose of, it's no surprise that Newcastle's Seven Stories has called in some very special waste disposal experts (6-7 January). Yes, it's those furry heroes of recycling from Wimbledon Common, The Wombles, who always strive to 'make good use of bad rubbish'. You'll be able to enjoy a Wombling weekend of stories and songs, see original manuscripts and illustrations from Elisabeth Beresford's series of books and bring your old waste wrapping paper and Christmas cards along to recycle them into beautiful works of art.
Kids' competitions to enter in January 2018
WICKED YOUNG WRITER AWARDS
WICKED, the award-winning West End musical, together with the National Literacy Trust, is proud to announce the eighth year of the prestigious WICKED YOUNG WRITER AWARDS. Entries close on 12 March 2018.
Pieces of original writing can be submitted, either individually or as part of a school group. The overall winners from each category will win a VIP family experience to the West End production of WICKED, including an exclusive backstage tour and cast meet-and-greet, £50 book/eBook tokens, plus £100 worth of books for their school library donated by Hachette Children's Books. The individual school with the highest number of entries will receive a bespoke writing workshop at their respective school.