Family learning adventures in March 2018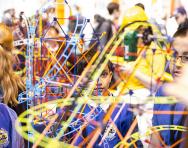 Books, knights, stripes and even a Big Bang thrown in for good measure! Here's our pick of five of the best kid-friendly events happening across the country this March. By Hetty Walton
Brilliant books
Dress up as your favourite character and get ready to curl up with a book, as it's the 21st anniversary of World Book Day UK (1 March). As well as thousands of events and activities happening across the country, to celebrate in style there's an all-star line-up of authors and illustrators working on the 10 Official World Book Day £1 titles, including Michael Bond, Claire Balding and Andy Griffiths and Terry Denton. Over the past 20 years, World Book Day UK has delivered a more than 13 million £1 books to young people with the aim of increasing children's love of reading.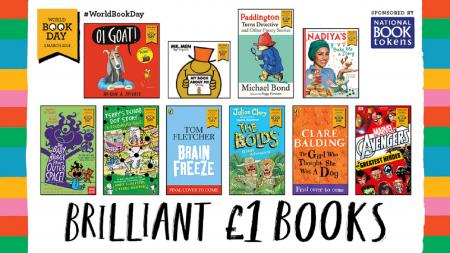 Stormin' Normans
Catapult yourself back in time to 1190 this springtime, at Arundel Castle's Normans and Crusaders event (31 Mar - 02 Apr) and enjoy a spot of medieval mayhem. Experience a taste of 12th century life and discover your inner knight by learning combat and archery skills and handling real medieval weapons and armour. You can also watch living history demonstrations, listen to story telling, catch falconry and costume displays and get a hands-on glimpse into the daily realities of life the Middle Ages by learning the craft of arrow fletching, leather working, scribing and even cookery.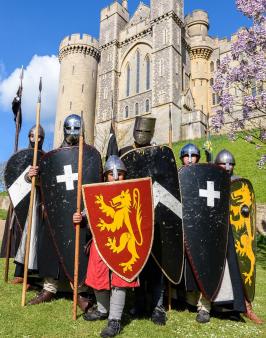 Arundel Castle © Julia Claxton
Out of this world
Budding boffins should head to Birmingham this month for the explosive-sounding Big Bang UK Young Scientists & Engineers Fair (NEC, 14-17 March) – the largest celebration of science, technology, engineering and maths (STEM) for young people in the UK. As well as BBC's Stefan Gates and his Gastronautical Quantum Mechanical Chocolate Factory, expect heavy metal marine biology, 3D gummy candy printing, laser orchestras, virtual reality rollercoasters and more at this award-winning fair which mixes live shows, interactive workshops and exhibits as well as providing careers information to inspire young people thinking of a career in the STEM sciences.
Super Science
There's a second helping of scientific shenanigans this month thanks to British Science Week (9-18 March) – a 10-day celebration of science, technology, engineering and maths – featuring fascinating, entertaining and engaging events and activities across the UK for children of all ages. There are more than 5,000 events to choose from, including discovering dead kings and DNA in Leicester, taking part in a practical doctor workshop in Colchester or even a spot of holograms and history at the Egypt Centre in Swansea, as well as working in a cloud factory and uncovering the science of rubbish. day.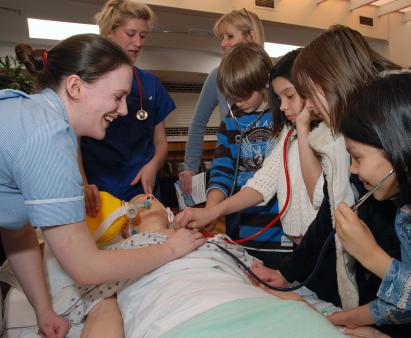 © Museum of London
Get in line
Get set to earn your stripes on 18 March with the 6th annual Where's Wally? Fun Run held in London's Clapham Common. Organised by the National Literacy Trust, join in with thousands of runners, families and book lovers as they dress up as characters from Martin Hanford's classic story and run, jog or walk to raise money to help change the life stories of disadvantaged children in London. With a special 1k course just for children, there's also live music, face painting, rides and games and every runner takes home a goodie bag that includes a copy of Where's Wally? The Sticker Book.
Kids' competitions to enter in March 2018
WICKED YOUNG WRITER AWARDS
WICKED, the award-winning West End musical, together with the National Literacy Trust, is proud to announce the eighth year of the prestigious WICKED YOUNG WRITER AWARDS. Entries close on 12 March 2018.
Pieces of original writing can be submitted, either individually or as part of a school group. The overall winners from each category will win a VIP family experience to the West End production of WICKED, including an exclusive backstage tour and cast meet-and-greet, £50 book/eBook tokens, plus £100 worth of books for their school library donated by Hachette Children's Books. The individual school with the highest number of entries will receive a bespoke writing workshop at their respective school.