Supporting your gifted child at home and at school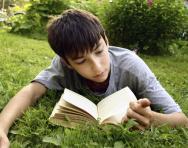 Help your child reach their full potential with strategies and suggestions from John Senior, an experienced teacher and headteacher with over 30 years' experience working with gifted and talented students.
If your child has been identified as gifted and talented it is very important to keep calm. Concerns and anxieties are normal, as is a sense of relief after having suspected that there was something different about your child. An acknowledgement from school confirms what you have already experienced; now, however, help is on hand to feed the hungry, inquisitive and tireless mind you live with!
Your child's school should have a member of staff who has a specific responsibility for gifted children (a G&T leading teacher or G&T Co-coordinator). The school should have a policy for identifying gifted and talented children, an open gifted and talented list / register and a policy to explain who is on the list and why they are included.
No parent should feel they cannot discuss their child's potential with the school. You are your child's advocate in the adult world – ask to be included in the plans the school can draw up to help your child.
At school, your gifted child may be challenged in some of the following ways:
a whole-class topic might be enriched with suggestions for studying in greater depth
different homework or further projects to others in the class
additional marking and assessing, used as a starting-point for constructive feedback and discussion
the assignment of a mentor.
At home, support your child by trying to:
Trust your child as a learner.
Be informed about what your child is being taught in school.
Help with projects/ homework, and encourage critical evaluation and conversation (be a 'critical friend').
Remember learning can be fun and should always be enjoyable.
Let your child see YOU learning new things and share your enthusiasms.
Learn to take a step back occasionally; do you always get it right first time?
Be a learning example to your children. Never be afraid to say you do not understand something or that you make mistakes. Getting things 'wrong' takes courage.
As best you can, offer your child a safe place to take risks in learning, cope with things when they go wrong and daydream.
Remember: however bright your child is, they are a child, without the benefit of your adult experience and understanding of the world.
Try not to worry if your child doesn't appear to mix with other children – follow and support their interests and support them without false praise or nervous anxiety.
Never push your child. No one inflicts more pressure on themselves to be perfect and to succeed than the gifted child – your role is to support, not pressurise.
Don't forget: your child is not a problem, they are just clever! It is also vital to remember that children – even those capable of setting maths problems as well as solving them! – need to sing silly songs, play football, watch television and do all the things that children enjoy doing.
For a selection of engaging learning projects for gifted and talented children look through our Gifted and talented learning activities for KS1 and KS2 children pack.
John Senior's best-selling G&T Enrichment books for parents and teachers are practical, fun and very readable.