Supporting autistic children with homeschooling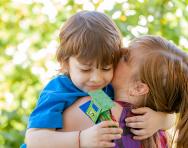 Finding it hard to keep your autistic child on track with home learning? We asked the experts for their advice.
Homeschooling during the pandemic has its challenges for every family, but if you have a child who is autistic, it may feel even harder to stay afloat.
 
'Unexpected changes and uncertainty can cause overwhelming anxiety for autistic children and young people,' explains Tom Purser, Head of Campaigns at the National Autistic Society (NAS).
 
'Everything has changed: schools are shut, families can't see each other, and new rules from the government are coming thick and fast, so it's no surprise that many autistic children and their families feel completely stranded.'
Homeschooling and autism: the challenges
Homeschooling a child who is autistic can be extremely difficult for parent and child alike.
 
'Sticking to a routine is one way that autistic children often manage anxiety,' says Tom. 'Without the routine of going to school, life for many has been completely disrupted.'
 
As well as having the flow of daily life turned upside down, doing schoolwork at home can be challenging for autistic children.
 
'Children with processing and attention difficulties may have issues with focus and concentration, particularly if they also have ADHD, and struggle with online learning,' explains Laura Kerbey, founder of Positive Autism Support and Training (PAST).
 
'There are also sensory difficulties with working at home and looking at a screen for long periods: being online all day is exhausting.'
 
Research confirms these issues: the NAS Left Stranded report from 2020 found that 70% of parents said their autistic children had difficulty understanding or completing their schoolwork during the pandemic, and around half said their children's academic progress had suffered.
 
Although most schools are doing their best to provide a good standard of home learning, autistic children may be struggling to work without their usual teacher input.
 
'Those who need additional support from adults will miss this greatly and could fall even further behind, and those with social-communication difficulties can find it even harder to engage with online learning, with non-verbal cues being harder to read than in the classroom,' Laura says.
 
The result? Stressed children, and fraught parents who are trying to help them, often while juggling their own work: the Left Stranded study found that 40% of parents feel they can't adequately support their children's educational needs, and one in five has had to reduce their workload to help with schoolwork.
Homeschooling and autism: your child's mental health and behaviour
It's not uncommon for autistic people to have mental health problems, and a recent study by the NAS found that 85% of autistic people say their anxiety has worsened during lockdown.
 
'We know that many autistic children feel confused and isolated, and as a result sometimes feel anxious and upset, and appear sad and distracted,' Tom agrees. 'This can lead to behaviour that seems naughty or disruptive, but is actually an indication of how overwhelmed, anxious or distressed they feel.'
 
Anxiety in children with autism has many guises. 'It may look like anger or irritation, tearfulness or frustration,' Laura explains.
 
'Children may become more demand-avoidant [unable to follow everyday requests and expectations] and may refuse to engage in lessons or even get out of bed.
 
'They may struggle to sleep or eat, and become less interested in things they previously enjoyed.'
 
You might also notice an increase in:
Meltdowns
Obsessions and repetitive behaviour
Self-stimulating ('stimming') such as hand-flapping, rocking or spinning 
These behaviours can be distressing for you, your child and other siblings, and can make homeschooling feel near impossible.
Homeschooling and autism: coping strategies
Although there's no denying the challenges that you and your child may be facing at this time, there are ways to make the experience less stressful for you both.
1. Create a daily routine
'This could really help an autistic child manage their day-to-day anxiety,' says Tom. 'For example, having a set routine of subjects and breaks might help them to structure a homeschooling day. Even getting up, having breakfast and getting dressed as they would before school could help them transition from home time to work time.'
2. Help them make sense of changes
'Warning your child of changes that might be occurring, possibly using a visual planner, will help maintain a sense of consistency,' Laura explains. You could use a visual timetable to illustrate the main events of the day: the start of the working day, live lessons, independent work, mealtimes and so on.
3. Have resources ready
'You could ask your child's teacher to send any lesson resources in advance so you can print them off and have them ready for the next day's homeschooling,' suggests Tom. This means your child has everything they need at their fingertips, and could prevent the stress that comes with trying to print worksheets in a hurry at the start of their lesson.
4. Take a break from screens
Staring at a computer screen all day can be challenging for any child, especially those who struggle with concentration, attention and sitting still.
 
'Remind your child to take regular breaks away from screens by offering a choice of tasks, online and offline,' Laura advises. 'Allow your child to go away from the curriculum if they need it, for example by cooking, taking a nature walk or watching some educational TV.'
 
Movement breaks are also important for autistic children, so ensure they do something physical in between home learning tasks.
5. Be inspired by their interests
Many autistic children go through phases of being obsessed with a particular interest, whether it be dinosaurs, Paw Patrol or planes. You can also use these obsessions to give your child learning opportunities that they actually enjoy.
 
You might, for example, provide books about dinosaurs that make reading less of a chore, or channel an obsession with planes into learning about different destinations and customs in those countries. It may take their home learning off at a tangent, but chances are their teacher will be happy for your child to learn in a way that suits them.
6. Give them time to relax 
If your child is overwhelmed with the pressure of schoolwork, the dam may eventually burst leading to a meltdown, so it's important to give them strategies to step back and relax.
 
'You could teach them some easy grounding and relaxation techniques such as deep breathing,' Laura suggests (there are lots of kids' relaxation exercises in apps and on YouTube).
 
Other children may find it relaxing to play with a sensory toy like a fidget spinner or fiddle toy, listen to music with noise-cancelling headphones, or lie down under a weighted blanket: you know what works best for your child.
7. Praise where praise is due 
'Remind your child to do their best, but focus on effort rather than achievement,' says Laura. Some children need to put more effort into getting 3/10 on their spelling test than others do to get full marks, so make sure you praise your child for working hard to the best of their abilities, even if their results don't always reflect the effort they've put in.
8. Ease the pressure of live lessons
Children with autism often feel socially anxious or have communication difficulties, which can make it challenging to participate in live lessons. Their teacher may be happy to make accommodations like letting them have their camera switched off, or using the chat box rather than having to speak in the virtual classroom. Some schools are also recording live lessons, so if your child finds it too stressful to join in, they might be able to watch the recording afterwards.
9. Reinforce rules
At school, your child has probably learnt the basic rules of the classroom like putting up their hand to speak instead of shouting out. It's important to make sure they understand that homeschool behaviour should be the same as classroom behaviour: clear boundaries will help them know what's expected of them.
 
If your child finds it difficult to accept you giving them instructions, drop their teacher a line: they may be able to speak to your child, who might be more receptive if they come from school rather than from you.
 
10. Acknowledge their worries
 
Try to remember that many of your child's difficulties with homeschooling may be rooted in anxiety. 'Show lots of empathy for their feelings, and make sure you're validating them,' Laura advises. 'Tell them you find it hard sometimes, too, and don't be scared to talk about Covid: if they have worries, you may be able to help them explore them through art, poetry or music.'
11. Give choices
When everything feels out of control, giving your child some say in what happens and when can help them feel less overwhelmed. If, for example, they have a writing exercise, times tables practice and art on their daily schedule, letting them decide in which order to do them could help them feel more in control.
12. Pick your battles
Constantly locking horns with your child is exhausting for you both, so work out which things actually matter, and what you can let slide for the sake of a calmer life. That might mean letting them stay in their pyjamas if they're more comfortable for working in, or giving them an afternoon off if they're approaching meltdown: 'As a parent, all you can do is your best to support them,' Laura says.
13. Keep communicating with school
If home learning is causing stress, make sure you keep communicating with your child's teacher and/or SENCO. 'For example, you could ask for a reduced timetable if necessary,' Laura suggests.
 
If your child is really struggling, it's also worth asking if they could have a school place. 'If they have an Education, Health and Care Plan (EHCP), they should be able to attend school alongside the children of key workers,' explains Tom.
 
'They may not be in the same class or room as usual, but if you think it could help your child, talk to their school about how to do it successfully: it doesn't have to involve going in every day.'