Key Stage 1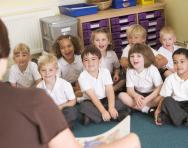 Worksheets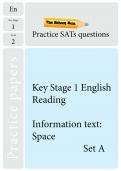 Key Stage 1 SATs English practice papers A
Help your child get used to the KS1 SATs format with our English practice papers (based on the pre-2016 SATs format), exclusive to theSchoolRun and written by a primary school teacher. Each practice paper includes reading comprehension papers (information text and story text), a writing assessment and a spelling test, as well as answers.
View Worksheet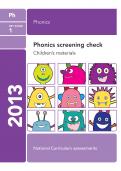 Year 1 Phonics screening check 2013
At the end of Year 1 children's reading and phonics skills are tested in the Y1 Phonics Screening Check. Look through the official past paper for 2013 to see what sort of words your child will be asked to read.
View Worksheet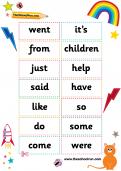 KS1 high frequency words flashcards
During Years 1 and 2 your child will be expected to learn to read and spell high-frequency words as well as the days of the week, months of the year, numbers to twenty and colours. Help them practise at home with our colourful flashcards.
View Worksheet