Lockdown learning: why it's not the same as home education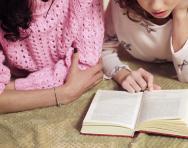 Are you feeling stressed about your ability to home educate while schools are closed? Here's why you shouldn't compare yourself with experienced (and elective) home educators.
As we enter the second half of the summer term, many of us are finding the ongoing homeschooling routine tough.
 
While some parents are enjoying the opportunity of having their children at home and immersing themselves in their learning, others are running out of enthusiasm and doubting their ability to get through the weeks ahead.
 
If that's you, you're far from alone, but it's important to remember that what you're doing is not home education – it's lockdown learning, and most of us are not doing it through choice.
 
It's easy to feel like a failure if you're not loving every minute, but even families who have been home educating for many years are struggling with lockdown-enforced changes to their usual routines.
 
Here, experienced home educator Kate Brett, mum to Charlotte, 18, Jacob, 14, Thomas, eight, and Alex, six, explains why lockdown learning can't be compared to elective home education, and why you shouldn't beat yourself up if you're feeling the strain.
'For us, home education was a choice'
It's natural to compare your attitude to home learning and your ability to support your child with parents who usually home educate, but it's important to remember that most of these families home educate by choice rather than necessity.
 
'We started home educating almost five years ago, when Jacob was starting Year 5,' says Kate. 'He's visually impaired, and as the focus of school moved away from play towards more table work and testing, we realised he was struggling.
 
'With no specialist schools or units that were able to cater for Jacob's disabilities, it was an easy decision to start home educating.
 
'We quickly realised that as we'd slotted into home education with ease, there would be no benefit in sending our younger two children to school, so we decided to carry on as we were.
 
'Charlie was approaching Year 10, but on realising that there were other options to school, she decided to come out and complete her GCSEs at home with the support of a local college course.'
'Socialising is an important part of our routine'
In lockdown, many of us are struggling with the lack of social contact. Our children are missing their friends, and chatting to them on Zoom isn't the same as seeing them face-to-face.
 
Keep in mind that this is something that we're all going through – and that home educators, who'd usually meet up and socialise with other families, are also finding this hard.
 
'Home education often involves getting together with other children and adults outside our household, and that's not possible at the moment,' says Kate.
 
'We've taken our weekly home education group online. we intended it to be a scheduled "show and tell" so the children could see what the others had accomplished during the week.
 
'It's actually turned out to be less work-focused and has descended in to funny filters and telling jokes, but that's absolutely fine: they're laughing and happy, sharing this time with their friends.'
'Learning is not 9-3, Monday to Friday'
Although schools are taking varying approaches to setting work, there's often an expectation that our children "should" be following their usual timetable.
 
This suits some families, but others find it restrictive. Their kids kick back against it, but they still feel obliged to mimic school routines.
 
'It's heart-breaking to hear parents saying that homeschooling is awful, because what they're experiencing is nothing like elective home education,' says Kate.
 
'Learning isn't 9-3, Monday to Friday: it's incorporated into the everyday. Cooking becomes maths, holidays and day trips become history and geography.
 
'Simply reading a book can take you down a path that you weren't expecting, and you can follow that tangent: something you can't do within the context of the school day, where you have timetables and schedules to stick to rigidly.'
'You don't have to be a teacher'
Enforced lockdown learning and the obligation to get through the work set by school has made many of us feel that we have to be our children's teacher: a role that we might feel woefully unprepared for.
 
But typically, elective home educators don't see themselves as teachers – and that relieves the pressure on parent and child.
 
'I've never had teacher training, and it's not necessary, either,' Kate explains. 'I often say I don't teach my children: I facilitate their learning.
 
'Many adults believe they have to regurgitate the school curriculum, and worry that they don't know enough.
 
'But when we started home educating, we looked at what our children needed from us, and that wasn't timetables and forced tick-box learning.
 
'The curriculum has its place, but in a classroom environment. We don't have packages of work provided, nor bundles of tasks from teachers: we let our children take the lead.'
'Lockdown learning is hard for home educators too'
Being (largely) stuck at home, unable to see people or take part in our normal activities, is hard on us all, and that includes home educators, who have found their usual routines disrupted too.
 
They're struggling for different reasons, so don't assume that they're sailing through this time, and that you're failing if you're not.  
 
'The perception of home educating is that we're sitting around the dinner table all day, completing worksheets, but home educating is not "school at home,"' Kate explains.
 
'Our children are used to spending hours among the trees, in forest schools and in wild beach sessions, but now, like everyone else, we have to stay at home, which is awful and isolating.
 
'We've relaxed our screen restrictions, for example, because filling whole days at home with little outdoor time can be tricky.
 
'I worry that parents and children think this is how we live, but it's not. Home educating isn't boring or lonely: it's much easier and more positive than this.'
'We don't try to replicate school at home'
'When schools closed, home education groups were inundated with messages from panicking parents and pleas for support, including help with Class Dojo and other school-based learning platforms, which most of us know nothing about!' Kate says.
 
'But most home educators don't try to replicate school at home.
'My advice for the remainder of school closures is to relax, enjoy your child, and let them take the lead.
 
'If that means sitting at the table doing schoolwork, because that's what is familiar and comforting to your child, then do that.
 
'If it's baking, and playing with bubbles in the garden, then do that. There's plenty of time for formal education when schools reopen.'