Museums reviewed by parents: Florence Nightingale Museum
Immerse yourself in the life and times of Britain's most famous nurse and find out how her influence still resonates in medicine today. Florence Nightingale's legacy is a hugely popular part of KS1 history studies; our family testers jumped at the chance to bring the learning to life at the London museum which celebrates her.
January 2021 update: sadly the Florence Nightingale Museum is unable to reopen its doors to visitors for the foreseeable future.
Jenny Hoskins visited with her daughters Farrah, 8, and Romilly, 6, and was hugely inspired.
The Florence Nightingale Museum is adjacent to Tommy's (St. Thomas' Hospital) and is a short walk via the London Eye from Waterloo Station. As you enter the large room housing memorabilia from Florence's life, you are immediately taken by how beautifully the exhibits are staged, acting as theatre sets within themselves and tracing the life-line of Florence. Her childhood is attractively set within topiary bushes that isolate you from the distractions of the other equally fascinating exhibits. 
Download fantastic science resources today!
Experiments And Science Fun pack
Science Learning Programme for each school year
All the instructions, questions and information you need
Wonderfully intricate details within the displays intimately acquaint the visitor with Florence, her family, her friends, her passions and her influences. Her spirit pervades the museum.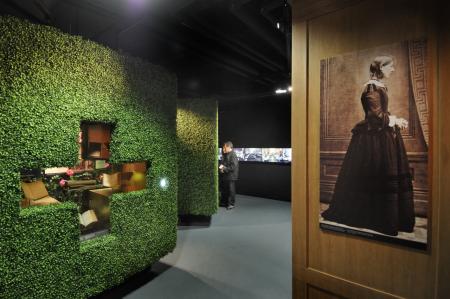 Best for KS1 kids
My youngest daughter, aged 6, took great delight in being lifted up to peer through the countless spy holes and trying to keep up with her eight year old sister, who was engrossed in filling out the easy-to-follow activity sheets (you can download the Florence Nightingale Family Trail for free from the website or purchase a copy at the museum for £1; borrow a clipboard and pencil). Clues are identifiable by colourful stars, drawing the attention of any KS1 child without the need to be a fully-fledged reader.  
The arts and crafts table can be found at the furthermost corner in the temporary exhibition room and was hosted by a friendly assistant, who had laboriously cut and set out all the materials required for the making of a Victorian Easter basket. This, as every parent knows, is priceless! My daughters were completely immersed in their tasks and the assistant was attentive to the children and very knowledgeable in answering their questions.
Best for KS2 kids
There is plenty in the Museum to inspire an inquisitive mind. For the older KS2 child, discovering Florence's birth place (her namesake) and identifying with her in matters of the curiosities she collected is an enjoyable challenge. I myself was struck by what a wonderful role model Florence is for girls and boys alike. She was a determined individual who defied societal expectations by creating a workforce previously deemed inappropriate for young ladies, and who overcame many hardships & religious obstacles. She was in her own life time – as now – the second most famous woman in Victorian society after Queen Victoria herself.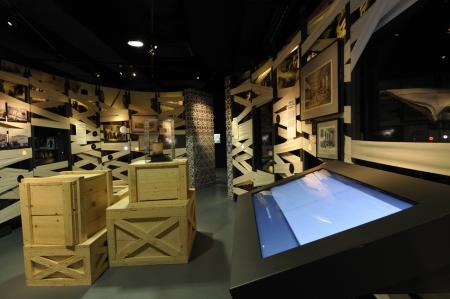 Don't miss!
The mock-up Crimean field hospital gives a great insight into the terrible conditions faced by soldiers and the calming influence of the 'Lady of the Lamp'. Her legacy continues forever more, as the posters which illuminate the outer walls illustrate, with nursing brought forward into the modern century with its advances in third world countries. 
Half-term and holiday events for families
Craft and activity sessions for children are organised during school holidays; check the website listing before you visit to find out what's planned.
Food and drink options
There is no cafe on site but you are in close proximity to an M&S and all the usual tourist provisions close to the London Eye and the Houses of Parliament. 
Getting there, prices and opening hours
The Museum is a short walk from the Houses of Parliament, the London Eye and attractions along the South Bank, located in the grounds of St Thomas' Hospital, at parking level. The nearest underground stations are Westminster (on the District and Circle line) or Waterloo (on the Northern line). The nearest railway station in London Waterloo.
Admission prices: Small family £13.00 (one adult and up to three children under 16); large family £18.00 (two adults and up to three children under 16). Children under 5 are free of charge. 
Opening hours: Daily 10.00 – 17.00 (closed Good Friday, Christmas Day and Boxing Day). Last admission 4.30pm.
Pocket-money shop purchases
The gift shop is well furnished with pocket money treats: lovely fridge magnets, badges, mugs, tea towels, note pads, stationery, replicas of Florence's Turkish lamp and syringe-style pens!
Online treasures if you're too far to visit
Links to the National Curriculum
Florence Nightingale and her legacy are taught as part of the KS1 history curriculum.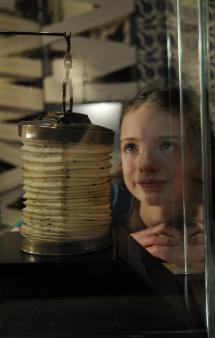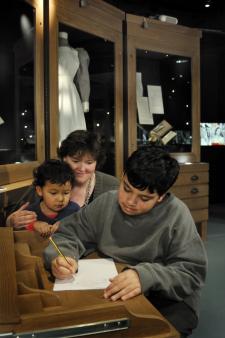 Photography: © Florence Nightingale Museum
Museum reviews for parents: we need YOUR help!
TheSchoolRun is looking for families to visit museums and other educational venues around the country and 'review' them. Get in touch to have your say about the best family days out (with a learning twist!).