Museums reviewed by parents: Kensington Palace
At Kensington Palace in London you can look at a 300 year-old royal four-poster bed and marvel at how small people used to be, pretend to be Head of State by wafting down a grand staircase and see what games kings used to play. We explain what's on offer for a family visit.
Want to see a real royal residence in action? Elisabeth Galvin visited London's Kensington Palace with William, three, and Mary, five (no connection to the Palace's first royal occupiers!).
Claim Your Summer Challenges Pack!
30 exciting challenges
Weird and wonderful facts
Keep them busy the whole summer!
This is a rare chance to get a glimpse inside the house of The Duke and Duchess of Cambridge (better known as William and Kate). But you won't see Prince George's school bag hanging up or Princess Charlotte's muddy welly boots on the doorstep of Apartment 1A as visitors are only allowed into certain areas.
Nevertheless, this is a fun, visual way to learn about English royal history and much more lively than poring over a dusty old book. Plus it's next to the Princess Diana Memorial Playground, voted the best in London by our family – complete with wigwams and a Peter Pan pirate ship in a giant sandpit (don't miss the Elfin Oak fairy tree on the way in).
Kensington Palace was originally a country bolthole for King William III and Queen Mary in the 17th century. Christopher Wren (the architect of St Paul's Cathedral) turned it into Kensington Palace, apparently on a budget as it is made of brick rather than stone.
Famous former residents include Queen Victoria, who was born there and met Prince Albert there. Princess Margaret lived at Kensington all of her adult life and famously held parties there for celebrities of the 1960s. Princess Diana had her own apartment from when she married until she died. Her son, Prince Harry, now lives there, as do other members of the royal family.
The museum part of the Palace has three main places inside to explore: the lavish King's State Apartments, the separate Queen's State Apartments and an area for special exhibitions. Afterwards there is plenty of room to stretch legs in the glorious Gardens. The grandness of it all can't fail to impress young visitors but the place is extremely family-friendly and doesn't expect children to be seen and not heard – fortunately Queen Victoria moved out in 1837!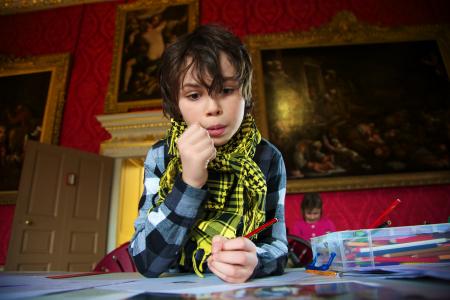 Best for nursery and Reception kids
Story Time is a weekend interactive storytelling session for children under 7 and their families (this activity is included in your Palace admission ticket). Explore a different palace story each month through a picture book and get involved in the action with songs and rhymes and actions.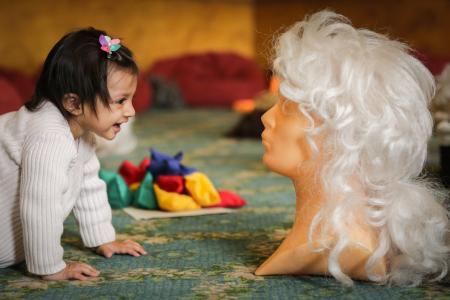 Best for KS1 kids
Children won't believe how small Queen Mary's four-poster bed is, and will love to find out that she used to entertain her friends in her bedroom just like they do. Boys might enjoy knowing King William used to play soldiers with his nephew in his side of the Palace and drank beer and ate fish for dinner. Visit the drawing room to see the card tables set up for games that the king used to play.
Best for KS2 kids
You can see some of the most famous dresses worn by Diana Princess of Wales until February 2018, including the long inky velvet one she danced with John Travolta in. Those with more masculine interests might prefer to explore the King's Gallery and imagine how it was used as a sort of Georgian gym: King William used to exercise there! Ask your children if they can guess why there are hardly any chairs or furniture in the King's Apartments (it's because everyone had to stand in the presence of royalty).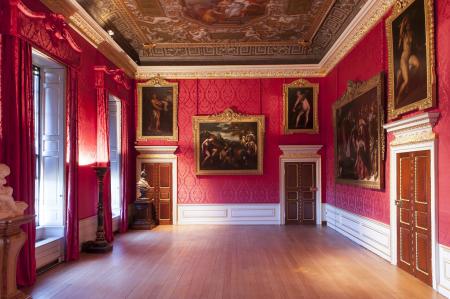 Don't miss!
Everyone will feel grand as they wander up the King's Staircase with its opulent paintings of characters from George I's court. Have fun spotting the most outrageously glamorous Georgian dresses and jewels – only the smartest were allowed past the Yeoman of the Guard (spot them in their red Beefeater uniforms). 
Half term and holiday events
There's loads on for families at weekends. Check the website for details of special festivals in the school holidays; past events include a celebration of the Glorious Georges (Georgians). Family trails are available from the trail stand in White Court, suitable for 5 to 11 year olds.
Food and drink options
Bring a picnic fit for a royal feast in gorgeous Kensington Gardens. If it's bad weather, the Palace Café offers children's lunchboxes, imaginative sandwiches and salad boxes and the most tempting (and large) slabs of cake. For a real treat with older children, have high tea in the very pretty Orangery.
Getting there, prices and opening hours
Kensington Palace is in Kensington Gardens, which is well served by buses. High Street Kensington and Queensway underground stations are a 15-minute walk away.
Prices: Free for children under 16. Adults £15.50. Tickets are available online.
Opening hours: Kensington Palace is open daily except 24-26 December. Summer hours (1 March - 31 October) Monday-Sunday: 10.00-18.00. Winter hours (1 November - 28 February) Monday - Sunday: 10.00 - 16.00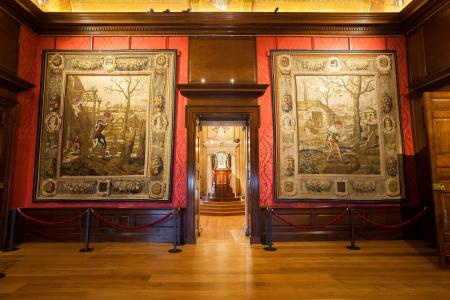 Pocket-money shop purchases
Plenty of prince and princess-themed goodies including a knight and castle sticker book. The ruler listing England's kings and queen's is useful for history lessons.. 
Online treasures if you're too far to visit
Links to the National Curriculum
A visit offers inspiration and hands-on learning for children studying: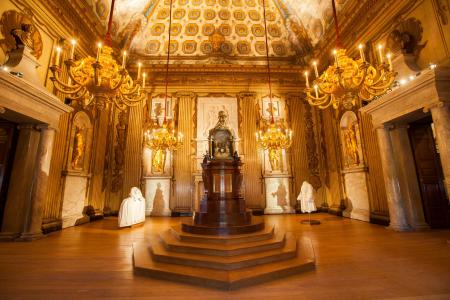 Photography: © Historic Royal Palaces
Museum reviews for parents: we need YOUR help!
TheSchoolRun is looking for families to visit museums and other educational venues around the country and 'review' them. Get in touch to have your say about the best family days out (with a learning twist!).