Museums reviewed by parents: Windsor Castle
Home to the Queen and over 900 years of Royal history, Windsor Castle is one of the most famous castles in the world. Family trails and activities make it a brilliant day out for all ages, as our parent-and-child testers found out.
Magnificent State Apartments (in miniature as well as full size!) will dazzle you and multimedia tours will make history come to life at Windsor Castle. Elisabeth Galvin visited with William, three, and Mary, five.
If you're after a genuine, working castle you can't do better than Windsor. Built 900 years ago by William the Conqueror, the Queen's official residence is packed full of exactly the sort of splendid artifacts young princes and princess hope for. From a four-poster bed to chandeliers, golden ceilings and guilt doors, you'll also see some of the Royal Collection's finest pieces including old master paintings from Rembrandt to Rueben. Some 39 monarchs have lived there, and each decorated the castle to their taste – especially Charles II who tried to outdo his cousin Louis XIV's pad (see if your kids can guess it was Versailles). If you visit between September to March, you can see the private apartments of George IV, some of the most lavish. There are no crumbling ruins at Windsor…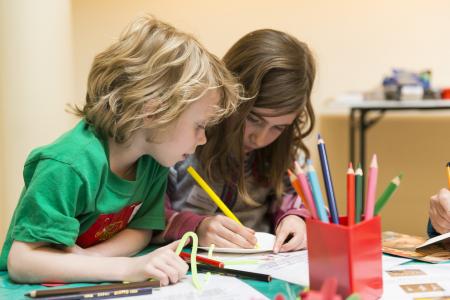 Boost your child's maths & English skills!
Follow a weekly programme
Maths & English resources
Keeps your child's learning on track
Best for nursery and Reception kids
William couldn't believe his eyes when he looked up and saw 1,000 statues of Order of the Garter knights in shining armour decorating the walls. Watch out for King Henry VIII's suit elsewhere in the castle (clue: it's somewhat large). William also loved the weaponry displays and seeing a real Guards soldier up close complete with red jacket, gold buttons and bearskin hat. . 
Best for KS1 kids
Queen Mary's Doll's House is the largest in the world, complete with flushing loos, lifts, hot and cold water and electricity. Look out for the library with real miniature books – an amazing 170 tiny novels were written specially by famous authors of the day. The suite of racing cars is pretty impressive too.
After the doll's house, marvel at the extraordinary tiny designer outfits and accessories made by Cartier and other Parisian designers for two china dolls given by the French government to the Queen and her sister, Princess Margaret, when they were children. For the best chance of avoiding long queues, visit later in the day. 
Best for KS2 kids
Before you visit, explore the interactive map of the Castle online.
When you arrive, hire the free multimedia tour handsets for a history lesson with Horace – a teacher with a difference who will introduce you to some of the colourful (and slightly scary) characters of Windsor, including Gilbert the Grotesque and Cyril, a Page of the Back Stairs. The tour is aimed at children aged 7-11.
You can also pick up or download one of the free family activity trails. Learning about Castles, KS1 I Spy and the State Apartments Quiz, the Royal Home Trail, Queen Victoria at Windsor Castle and the St George's Chapel trail are all available.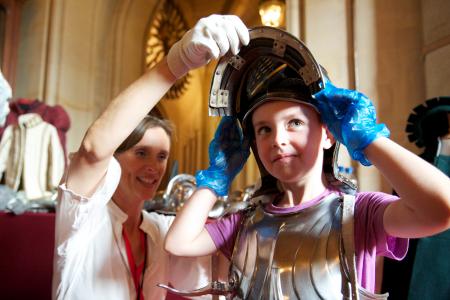 Don't miss!
For an added bonus, time your visit to coincide with the Changing of the Guard – although not as grand as the one at Buckingham Palace, the crowds are a fraction of the size so everyone has a great chance of a good view. Days are usually Mondays, Wednesdays, Fridays and Saturdays at 11am, weather permitting; check the website for details.
Half term and holiday events
There are crafts and dressing-up every Saturday in the Moat Room, and drop-in art workshops during school holidays (check the website for event listings).
Food and drink options
No munching is allowed inside the castle but you can leave for lunch and come back in again (in fact, your ticket lasts for a whole year if you get it stamped by a warden). There are benches right outside for a picnic with a view and Windsor town centre has plenty of bakeries and supermarkets. 
Getting there, prices and opening hours
Windsor is 23 miles west of London: catch the train from Paddington to either Windsor and Eton Central or Windsor and Eton Riverside. Both are only a short walk to the Castle. By car, take exit six from the M4 or exit three from the M3. There isn't parking at the castle but the outdoor car park at Alma Road down by the river is hassle-free and nearby and you can combine with a run around in the park afterwards. King Edward VII is the town's multistory (for confident drivers only!).
Prices: Adults £20.50, under 17s/disabled £12, under fives are free. A family ticket for two adults and three under 17s is £53.
Opening hours: March to October: 9.30am daily until 5.30pm (last admission 4pm), November to February: 9.45am daily until 4.15pm (last admission 3pm)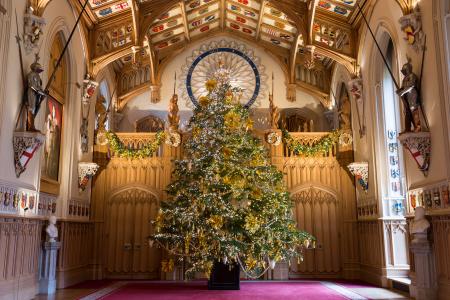 Pocket-money shop purchases
They'll have to save up for it but the Guardsman's Hat (£18.95) is the best bit of dressing-up kit we've ever seen. The royal corgi notebook (£3.95) is worth a giggle too.
Online treasures if you're too far to visit
Some fantastic (free) online games are available on the Castle website:
Bring on the Battle (learn who built Windsor Castle and why, try your hand at archery, dodge burning oil being thrown at you and find out how to became a knight with your very own coat of arms)
King of the Castle (a game about Henry VIII and Windsor Castle)
The Capturing Windsor Castle app allows you to see the Castle in pictures, comparing 200-year-old watercolours with modern photographs. 
For lots of information about the Victorians, see the Teaching the Victorians resources, free to download.
Links to the National Curriculum
A visit offers inspiration and hands-on learning for children studying: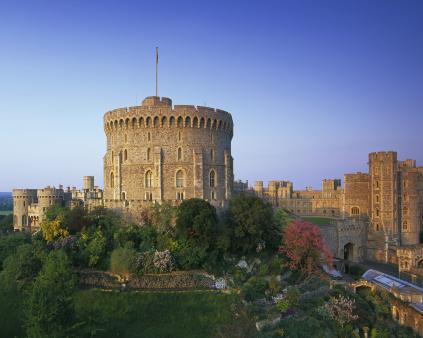 Photography: © Royal Collection Trust / © Her Majesty Queen Elizabeth II 2017; Windsor Castle photography Peter Packer, Windsor Fun Day photography Ian Jones
Museum reviews for parents: we need YOUR help!
TheSchoolRun is looking for families to visit museums and other educational venues around the country and 'review' them. Get in touch to have your say about the best family days out (with a learning twist!).