Print out our three number squares to help your child practise calculations at home, and find out more about how a number square is used in the primary-school classroom.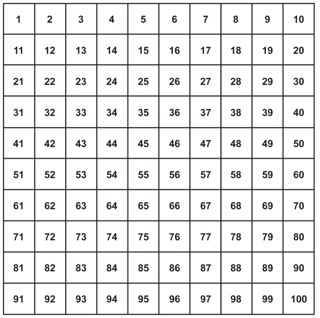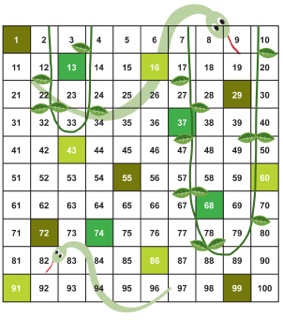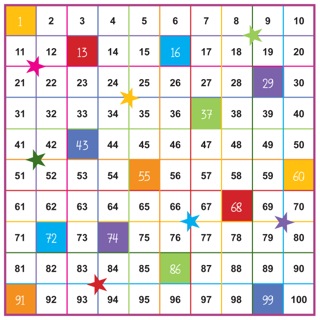 If you are planning to use a number square to help with times tables practice in KS2, download our free multiplication square.
In KS1 maths your child will learn to calculate using a number square. Print out our versions (plain, jungle-themed and very colourful!) to help them practise addition and subtraction at home.