Primary-school grading system explained for parents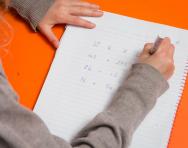 In September 2014 national curriculum levels in English schools were replaced by a new grading system. We explain what parents need to know about the new assessment levels as well as new KS1 and KS2 SATs from 2016 and the new Reception baseline assessment test.
Why is it that just as you're finally getting to grips with the education system, everything changes – yet again? With a new curriculum in force in English primary schools from September 2014, how your children's progress is measured has changed too.
What is the new primary grading system?
Until September 2014, children's progress was assessed using national curriculum levels. The government has now removed 'level descriptors' from the National Curriculum and schools are expected to establish their own assessment systems to suit their children and parents.
Why the change?
The Department for Education felt levels were too vague and complicated for parents and not very good at helping them understand their child's progress; there were also concerns that the levels system could contribute to children developing a "fixed mindset" about their ability and potential for growth. Until September 2014, grades were used in school to grade pupils from ages five to 14. At the age of 11, when children left primary school, they were expected to have achieved at least a Level 4 in English, maths and science.
So how are children awarded a grade in the no-levels system?
It is difficult to give a definitive answer to this question since it is up to individual schools to decide how they assess pupils' progress.
It is likely that in most schools teachers will use statements such as these to describe pupils' progress, as well as commenting on whether your child has made good progress over the year, giving details of curriculum areas where they have achieved well and areas that need more development and support:
Working within the expected level of attainment for his/her age
Working towards the expected level of attainment
Working below the expected level of attainment
Working beyond the expected level of attainment
SATs results explained
Since summer 2016, more challenging SATs tests have reflected the new curriculum at the end of the Key Stages. Children now receive a scaled score instead of a level. Their raw score – the actual number of marks they accrue – will be translated into a scaled score; this helps to allow for differences in the difficulty of the tests from year to year so that pupils' results can be compared accurately.
For KS1 SATs a score of 100 means the child is working at the expected standard, a score below 100 indicates that the child needs more support and a score of above 100 suggests the child is working at a higher level than expected for their age. The maximum score possible is 115, and the minimum is 85. You will be told whether your child has reached the national standard in their KS1 SATs as part of their end-of-KS1 report, but won't be given their test scores unless you ask for them. 
Children are also be matched against 'performance descriptors' (in other words what pupils are expected to know and be able to do at the time of testing) when being assessed by their teachers in non-SATs subjects at the end of Key Stage 1 and 2 to see if they've achieved the expected standard.
In KS2, the papers are marked externally, with no teacher assessment involved. Each child receives a raw score (though you probably won't be given it as a parent), a scaled score, and confirmation of whether or not they achieved the national standard ('NS'  means the expected standard was not achieved; 'AS' means the expected standard was achieved).
The range of scaled scores available for each KS2 test ranges from 80, the lowest possible scaled score, to 120, the highest possible scaled score.
A scaled score of 100 or more means that the child has met the expected standard in each KS2 SATs test; a scaled score of 99 or less means they haven't reached the government-expected standard.
Teacher assessments at the end of KS2
As well as receiving KS2 SATs results, at the end of Year 6 you will be told your child's teacher-assessment results for reading, writing, mathematics and science. The teacher-assessment result codes you can expect to see are:
GDS: Working at greater depth within the expected standard (for writing assessment only)
EXS: Working at the expected standard
WTS: Working towards the expected standard (for writing assessment only)
HNM: Has not met the expected standard (reading and maths assessment only)
PKG: Pre-key stage, growing development of the expected standard (the child is working at a lower level than expected)
PKF: Pre-key stage, foundations for the expected standard (the child is working at a significantly lower level than expected)
BLW: The child is working below the pre-key stage standards (the lowest level of attainment)
A: Awarded if the child was absent
D: Awarded if the child is disapplied (has not been been tested at KS2 level)
When will your child be assessed?
Alongside continuous teacher assessments, there will still be national assessments at regular intervals in English primary education:
What are the expected grades for the end of each year group?
Under the changes, from 2016 the government has expected 85% of pupils to reach a 'good level of attainment' in updated Key Stage 2 SATs (as opposed to the current 65% – a massive increase).
With levels abolished and the introduction of 'performance descriptors', it looks like there will be a lot less emphasis on expected grades for each year group, but rather a focus on whether a child has acquired the expected knowledge or not; the Department for Education will set the precise extent of progress required in each year group.
What about children who are above or below the expected level?
Of course, there will still be children who will not meet the expected standard and they will continue to be teacher assessed using pre-key stage standards (a way of measuring the progress of children who are working below the national curriculum levels; the standards replace P-scales). By assessing children more formally at Reception level (with the new Reception baseline assessment test), the government hopes the children requiring more teacher input will be identified earlier.
In the past, the brightest Year 6 children could be entered for advanced SATs papers called Level 6 papers for English and maths. These tests are no longer be offered; instead, all children take the same tests, but the papers include a number of more difficult questions that are intended to stretch higher achieving children.
Does this affect the Foundation Stage assessment levels?
Alongside the scrapping of levels and new tougher end of key stage tests, children also sit a Reception baseline test in order to assess their progress from when they start school to the end of Key Stage 2, though the way the results will be used is still unclear. It will no longer be compulsory for teachers to complete an Early Years Foundation Stage (EYFS) profile on pupils (this is currently given to parents at the end of Reception and is a broad assessment of your child's abilities in all areas of their learning and development).
What is the general teachers' view of the new system?
Understandably there is some genuine concern amongst teachers about the impact of scrapping levels. "I think many of us are worried about the potential inconsistency between schools with the government's decision to scrap a system without anything really concrete to take its place," says primary teacher Sarah Shillington. "Ironically I think parents have finally got to grips with levels when assessing their children's attainment and yet now we'll have to explain yet another set of rules."
For a complete guide to the national curriculum levels (the previous grading system) read our explanatory notes for parents.