SATs Year 6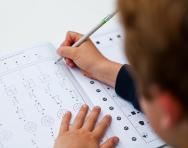 Key Stage 2 SATs take place in the summer term of Year 6. Your child will spend a large proportion of the year preparing for these tests in school and will benefit from any extra support you can offer at home.
In this section of the site, as well as Key Stage 2 SATS past papers you'll find lots of advice on what topics are covered in the KS2 SATs, helping your child revise, revision plans, tips to keep your child calm and supporting your child after SATs. 
KS2 SATs had a complete overhaul in May 2016 tests, and now mirror the new primary national curriculum. For more information about the format and schedule of the tests read our parents' guide to KS2 SATs.
You can also check out our unique KS2 SATs revision programme.
Worksheets
Key Stage 2 - 2018 English SATs Papers
Help your child prepare for the Year 6 English SATs, taken at the end of Key Stage 2, with some revision and at-home practice. These complete 2018 Y6 SATs past papers are the official past papers from the Department for Education, used in schools.
View Worksheet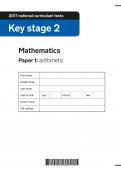 Key Stage 2 - 2017 Maths SATs Papers
A complete set of official 2017 KS2 SATs maths papers. The past papers, answers and marking scheme can be downloaded for free from TheSchoolRun to offer at-home practice for the Y6 tests.
View Worksheet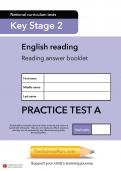 KS2 English SATs practice test A
Help your child get used to the new KS2 SATs format with our English practice papers, exclusive to TheSchoolRun subscribers. Each practice paper includes reading comprehension papers, a spelling test and a grammar test, as well as answers.
View Worksheet