Schools reopening: your questions answered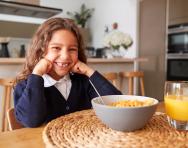 What might we expect when primary schools in the UK reopen fully for the 2020/21 academic year? We take a look at the latest news.
When schools closed their doors to the majority of pupils on 20 March as the coronavirus pandemic gripped the UK, many of us were thrown into homeschooling, with little idea when our children would be able to return to the classroom.
 
Some children were able to return from 1 June 2020, but even if yours was amongst them, they may notice changes to school life as all pupils are welcomed back.
 
The decision to reopen schools fully is based on evidence that children who catch coronavirus usually become much less unwell than adults, particularly primary-age children.
 
Here, we answer your questions about what to expect as schools reopen.
When are primary schools in the UK reopening?
Schools in the UK are expected to reopen as usual at the start of the academic year 2020/21. In England and Wales, this is early in September 2020. Scottish schools reopened mid-August, and Northern Ireland schools mostly reopened at the end of August.
Will your child's school definitely open?
The intention is for all schools to reopen to all pupils, full-time (although school hours may have changed to allow for staggered starts and finishes, and shorter break times).
This is based on the government's stance that for most children, the benefits of going back to school, in terms of their education and mental health, outweigh the low risk of them catching or transmitting coronavirus.
What if you don't want to send your child back to school?
Given how severe the pandemic has been, it's natural to have concerns about your child returning to school.
However, if your child is registered with a school, you're obliged to send them back. If you don't, you could face fines for non-attendance: read our full guide to primary school attendance.
There are a few circumstances in which your child's absence from school will be authorised, including:
Local or national lockdowns that involve schools closing.
Your child or a member of their household having coronavirus symptoms or a positive test, in which case they have to self-isolate for the required period.
Your child having to quarantine on returning from foreign travel (bear this in mind if you're booking half-term holidays).
If your child can't go to school for any of these reasons, their school will be expected to provide home learning, but this may differ from what was providing during lockdown, as teachers are now teaching classes as well as supplying homeschooling tasks.
It's your right to decide to keep on home educating your child, and many families are choosing to do so. If you do want to carry on with home ed and your child is registered at a school, you must deregister them by writing to the headteacher. You can't hold their place open: if you want them to return further down the line, you'll have to reapply. 
What if your child or another family member is shielding?
As things stand at the moment, children who were shielding on the basis of being extremely clinically vulnerable will be expected to go back to school. The same applies if a member of their household was shielding. 
How will children social distance and stay safe at school? 
There are no fixed rules about how (or if) children should social distance at school, so it's up to each individual school to make their own decisions, based on the pupils' ability to distance, the layout of the school, and the feasibility of keeping groups of pupils (bubbles) separate while still ensuring they're taught a broad curriculum.
 
Measures that may be put in place to encourage social distancing include:
Keeping children in bubbles (in primary school this is likely to be their class) and minimising contact between bubbles. 
Spacing desks apart, and seating pupils side by side rather than facing each other, and facing the front of the classroom.
Aiming to keep a 2m distance between staff and pupils, although it's recognised that this isn't always possible with younger children.
Avoiding large gatherings such as assemblies with more than one bubble.
Eating lunch in the classroom or outside, if weather permits.
Using outdoor spaces for some lessons and activities.
Minimising the amount that children move around the school.
Staggering break and lunchtimes.
Staggering drop-off and pick-up times.
Organising drop-off and pick-up times to minimise contact between adults.
What other measures will schools take to keep children and staff safe?
Strict hygiene measures 
 
These include:
Frequent handwashing for 20 seconds at a time, and hand sanitising.
Making sure children use and dispose of tissues for coughs and sneezes.
Cleaning classrooms and play equipment in between uses.
Removing soft furnishings, soft toys and other equipment that's hard to clean from the classroom (optional).
Sharing equipment
In the summer term, it was advised that the sharing of equipment should be limited, but now that the risk of transmitting Covid-19 is lower, this is no longer the case. However, it's suggested that:
For frequently used items like pencils and pens, each student and staff member should have their own equipment that's not shared.
Classroom resources like books and games can be shared within the bubble, as long as they're cleaned regularly.
Resources that are shared between bubbles, like art and sports equipment, must be cleaned meticulously in between use by different bubbles, or 'quarantined' for 48 hours between use (72 hours for plastics).
School uniform
Although schools can set their own rules around uniform, the government is encouraging schools to return to their usual uniform policy. Its guidance says:
Uniform contributes to the ethos of the school.
Uniform doesn't need to be cleaned any more often than usual.
School bags are allowed, as are coats, hats, lunch boxes, books, stationery and mobile phones, although the amount of equipment brought in should be minimised.
Some schools have set their own policies, such as wearing PE kit all day on PE days so children don't have to change in a cramped classroom or cloakroom.
Do pupils and staff have to wear PPE?
Most secondary school children will now have to wear face coverings for at least part of the school day. In Scotland, for example, masks are mandatory when pupils are moving around the school, but as yet, not in classrooms.
The English government says masks are not usually necessary unless a school is in an area of local lockdown.
At the moment, however, there's no requirement for primary pupils to wear masks at school, in line with nationwide policy that under 11s don't have to wear face coverings at all, including while travelling to school on a public or dedicated school bus.
Staff are not obliged to wear PPE either, unless they're caring directly for a pupil with Cobid-19 symptoms who has been isolated while waiting for their parent ot carer to collect them from school.
What if your child or a classmate has coronavirus symptoms?
Pupils and school staff mustn't go to school if they have symptoms of coronavirus. They will be able to be tested for Covid-19. The whole household should isolate until the test results are back.
If the test is negative and they no longer have symptoms, they can return to school, and their household can stop isolating.
If the test is positive, they must stay at home and self-isolate according to the latest stay home advice.
If any other pupil in your child's class, or a member of staff who has been in close contact with them, tests positive, the rest of the children in the class or group should be sent home to self-isolate for 14 days.
Close contact counts as:
Face to face contact with an infected individual for any length of time, within 1m, including being coughed on, face to face conversation, and skin to skin contact.
Extended close contact between 1m and 2m for more than 15 minutes with an infected person.
Travelling in a small vehicle, like a car, with an infected person.
If any child starts to show coronavirus symptoms at school, they must immediately be isolated with one member of staff, who must wear a face covering and gloves, and be picked up from school as soon as possible.
Will your child be able to have school meals? 
Schools should be able to cater for all children who require a meal, and these are free for those who are usually eligible for free school meals.
 
Kitchens are expected to open, but the menu may be modified: for example, hot lunches may not be available if children are to eat in their classrooms.
How will children get to and from school safely?
Families are being asked to walk or cycle to school where possible.
 
If you need to use public transport, you should avoid peak times if possible while still getting your child to school on time, and follow the current guidance on safe travel.
 
For children who usually use school transport, including school buses and taxis, schools and transport providers are being asked to work together to make this as safe as possible. This could include seating pupils in their school bubbles if possible, using hand sanitiser on entering and leaving the vehicle, organised queuing and boarding, and additional deep cleaning.
 
This article is correct as of 28 August 2020. We will update it as and when more information becomes available. You can read the full government guidance, Guidance for full opening: schools, online.