Use our free printable spelling lists to help your child prepare for the weekly spelling test.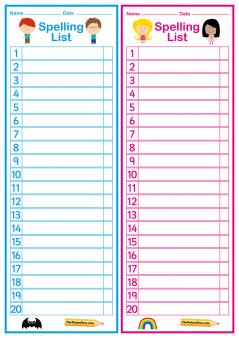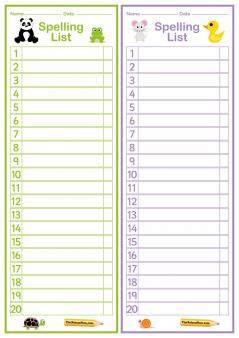 You can also download a free Look, Cover, Write and Check spelling words template:
For year-by-year guides to what spelling patterns and rules children learn in primary-school, read our parents' guides:
Get weekly spelling practice organised with our printable spelling lists, blank and ready to be filled with your child's assigned words. Attach the list to the fridge for quick revision sessions before the weekly spelling test.