Easing your child's worries about coronavirus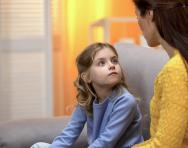 In this strange and unsettling world, it's natural for children to be full of worries. We take a look at how to calm their fears about Covid-19 and its effect on their lives.
As the Covid-19 pandemic enters its second wave, its effects could leave a lasting impression on ourselves and our children.
GPs have seen an increase in patients suffering from mental health difficulties related to coronavirus, and many parents are concerned about the impact of the pandemic – with school disruptions and social distancing – on their children.
They may be worried about going to school and catching the disease. They could be disappointed that exciting plans like school trips or going on holiday have been cancelled. And they may also be worrying about themselves or someone they love becoming unwell.
 
'The fears kids will have will depend to some extent on age and how much they understand,' says psychotherapist Noel McDermott.
 
'Younger children are likely to have less specific fears, for example about not being able to see friends or do their usual activities, whereas older children may have more fears around the virus itself.'
Signs of anxiety in children of different ages
Children are not always good at talking about their feelings, so it may not be obvious that your child is feeling anxious.
 
'Anxiety will be expressed behaviourally for the most part, especially in younger children,' says Noel.
 
'Look out for regression, with old behaviours that your child had grown out of coming back, as well as classic signs such as changes to sleep patterns, energy levels or appetite, and big mood shifts.
 
'As the coronavirus ebbs and flows, you're almost certainly going to witness challenging behaviours, and more arguments and tantrums.'
While all children are different, there are some common ways in which they might react to the coronavirus outbreak depending what age they are. Here's what to look out for so you can support them.
3 to 6-year olds
Pre-school, Reception and KS1 children may begin to have toileting accidents, wet the bed or be worried about being separated from you.
7 to 10-year olds
Preteens and teenagers
Preteens and young adults may retreat into themselves. They might find it hard to share overwhelming emotions and are likely to argue more with their siblings and with you.
Worry: becoming ill
Although children on the whole seem to be at less risk of Covid-19 than adults, it's natural for them to worry about becoming ill themselves – especially now they're having more contact with others at school.
 
The key to reassuring your child about the risk of becoming ill is to give them honest, factual information.
 
'Children's fears of catching the virus can be allayed by helping them understand the infection control measures that have been put in place,' says Noel.
 
You can talk about these in simple terms, explaining that soap and water kill the virus and wash it down the drain, and that catching it can be largely avoided by keeping your distance from others when outside and following the social distancing procedures and other Covid-safe rules at school.

'Help your child to understand how they're reducing the chances of becoming unwell, for example by washing their hands: when we feel we're taking positive action, we feel more empowered to manage our difficult feelings,' Noel explains.
 
Be aware, too, of where your child is getting their information from, especially if they use social media or are discussing the situation with their friends. The situation is changing day by day, and the 'Chinese whispers' effect can mean misinformation spreads within peer groups.
 
'They'll be getting information from all types of sources, and much of it will be inaccurate or exaggerated, so it's important that you become a source of reliable, factual information to reduce their fears,' Noel says.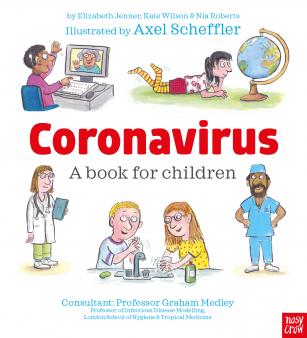 Try to use reliable sources yourself, such as the UK government's coronavirus advice, so you can talk about the situation with authority and without bias.
Worry: a loved one becoming ill
For children, the worry about a parent becoming ill and unable to function is often more distressing than worrying about becoming ill themselves.
 
They're aware of how much they rely on you, and may understandably be afraid that you'll end up in hospital and won't be able to look after them.
 
The news can be scary, and children might fear the worst, but you can put the situation into context for them: most people who catch the virus have mild symptoms, so they don't need to be afraid if a parent or sibling get it.
 
Explain that most grown-ups with healthy bodies don't become seriously ill.
 
'You could collect names of people who have had Covid-19 and recovered, such as Prince Charles and Boris Johnson, to reassure your child that most adults who get it will be fine,' Noel advises.
 
But don't belittle your child's fears: instead, encourage them to write down or draw pictures of what they're worried about, so you can then talk them through.
 
You could even help them make a plan for what would happen if you were to become ill, including things like who'd look after them and how you'd keep in touch during isolation, to make them feel more in control of their worries.
Worry: death and dying
The logical extension of your child worrying about themselves or a loved one becoming ill is that they will die.
 
'Fears of dying need to be dealt with factually, in that we are not on the whole going to die from this,' Noel advises.
 
'If members of your family are at higher risk, your child's fears can be allayed through explaining how you're using infection control measures and how good our health service is.'
 
Encourage your child to think about what they can control, rather than what they can't, such as washing their hands regularly and catching coughs and sneezes in a tissue – this will help them to feel they're doing everything they can to keep themselves and their family safe.
 
Although it's important to acknowledge your child's fears, distraction can go a long way in stopping them dwelling on worst-case scenarios.
 
'Learn to meditate, maintain your child's sleeping and eating patterns, and use your outdoor exercise time well,' suggests Noel. 'Don't give in to fear: reassure your child that you'll all get through this, and focus on today, rather than what might be.'
Worry: school changes
The return to school after lockdown and the likelihood of further disruptions can be unsettling for our kids. School life looks rather different, with bubbles, social distancing and increased hygiene measures. And with Covid-19 status constantly changing, they also have the uncertainty of whether their school will even stay open.
'Big transitions like these take about six weeks to process before the new normal is adapted to and accepted,' Noel advises 'Where possible, allow your child to help plan events, as the more empowered we feel in change, the less it will push us into negative emotional reactions.'
 
This could be anything from deciding what to do after school to planning their packed lunches for the week.
Worry: the second wave
Over the past weeks and months, children have had many disappointments: cancelled school events, parties, holidays, and more. And with the second wave of Covid-19 now hitting, they may well be worried that their lives will be turned upside down again.
 
'When our are kids distressed at the losses they have from lockdown, it's important to validate that,' Noel says. 'It was distressing and they should be able to feel upset about it. They had a lot to lose.'
Reassure your child that they've done lockdown once, so they know what to expect if it happens again. You can talk to them about how well they managed home learning, remind them of how they used Zoom and FaceTime to talk to friends and relatives, and discuss all the fun things you found to do at home and in your local area.
 
It may also help to make some plans about what to do if life does get put on hold again. They could think about activities that could act as substitutes for what they might miss out on: learning a new skill or sport like knitting or badminton, taking up an instrument, or taking part in live streamed clubs and classes.
Worry: the coronavirus timescale
One of the hardest things for us all to deal with is the uncertainty of the current situation. We don't yet know whether Covid-19 will peter out, or be around for the foreseeable future. We don't know if schools will stay open, close again or move to blended learning (online alongside school). And for children, who typically thrive on routine, this can be especially difficult.
 
'The biggest fear for many children is that this situation is permanent, but it's not,' says Noel. We may not know the exact timescale, but we've already been able to relax many restrictions, and with measures like compulsory face coverings and school bubbles, it's hoped that the second wave will be brought under control sooner than the first.
 
In the meantime, be accepting of the fact that your child might be unsettled and anxious. Keep up with the things they enjoyed during lockdown (new hobbies, feel-good movies and board games) and focus on the fact that you've come through a situation no one could have foreseen. You've proven that you're stronger than you ever thought, and together, you'll get through whatever comes next without your child's worries – and your own – taking over.
More resources for talking to your child about coronavirus
Coronavirus: Helpful information to answer questions from children - Place2B
Advice if you're worried about the coronavirus - BBC Newsround
Talking to your child about coronavirus - YoungMinds
How to cope when you can't go to school because of coronavirus - BBC Newsround
Parenting in the time of COVID-19 - World Health Organization
Coronavirus facts and advice for kids - links to websites about viruses and staying healthy from Usborne Publishing
Coronavirus cartoon - BrainPOP
Online kids' anti-anxiety activities and Calm Zone - Childline
Storicise features TV's Dr Chris and Dr Xand and aims to help children through the impact of COVID-19 with child-friendly explanations and activities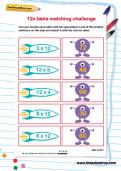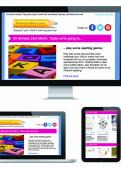 Get daily resources delivered to your inbox
English & maths worksheets for your child's school year
Interactive maths tutorials
Topic-themed learning packs & workbooks
Fun activities & games