Video: Correct letter formation
Your child will be taught how to form the different letters of the alphabet differently, according to the 'movement groups' they fit into. Our explanatory video shows you how to form all letters (Long ladder, Curly caterpillar, One-armed robot and Z for Zig-zag monster) correctly, stroke by stroke.
A first step to improving handwriting is understanding the correct way to form each letter. Watch our video for a practical guide from Angela Webb, chair of the National Handwriting Association.
Improve handwriting in 10 minutes a day
Step-by-step handwriting guide
Over 200 worksheets
From patterning to cursive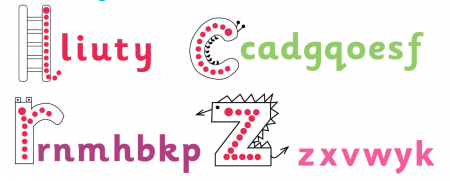 As well as this video introduction to the letter families TheSchoolRun offers detailed handwriting worksheets, compiled with the National Handwriting Association, and a complete Handwriting Learning Journey for subscribers.