Your child will be taught to use a writing frame to help them set out stories they are writing. Find out how teachers explain how to use a writing frame and the features they contain.
What is a writing frame?
A writing frame is a resource that teachers use in order to show children how to set out their writing and also to prompt them to include certain features.
Download a FREE Creative Writing toolkit!
KS1 & KS2 workbooks
Bursting with fill-in prompt sheets and inspiring ideas
Story structure tips, style guides and editing suggestions
Writing frame examples
For example, a teacher might make up a writing frame for letter-writing as follows: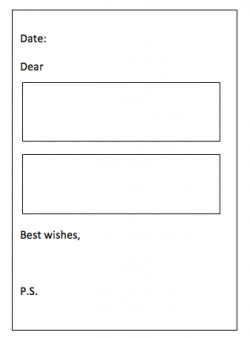 This writing frame shows children how to set out their writing and also remind them to use certain features, such as Dear... at the beginning. The letter-writing frame has two boxes to encourage children to split their writing into two paragraphs when writing their letter.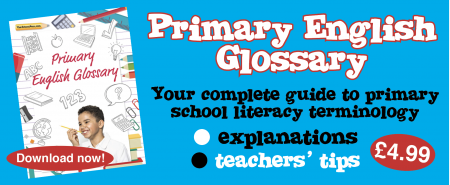 Here is a writing frame that may be used to support children in writing an instruction text: