Win: a children's summer fiction compilation worth £50.95!
Your child will spend autumn afternoons curling up on the sofa with a good book with this bumper selection of new novels from summer 2012, and we've got a complete set to give away.
The Wrong Pong: Singin' in the Drain by Steven Butler
Age range: 6+
Rubella, grotsome and moodsie troll big sister, wants to be on the stage. Can Neville help his disgustingly rambunkin' troll family get Rubella squeezed into a ballet tutu and tights and into the starring role? The fourth book in this troll-tastic series will delight and disgust parents and children alike. In this latest adventure, Steven Butler, brings his own tummy-tickling tales from the stage to life as he is currently starring in The Wizard of Oz at the London Palladium so knows all about life behind the red curtain!
Four Children and It by Jacqueline Wilson
Age range: 9+
The new bestseller from Jacqueline Wilson, creator of Tracy Beaker, is a funny, moving and heart-warming story of four children who discover a way to make wishes come true… This is Jacqueline's modern day tribute to ES Nesbit's Classic which has always been one of her favourite childhood books and one of her inspirations for writing herself.
Willard Price: Leopard Adventure by Anthony McGowan
Age range: 9+
28th July 2012 marks the 125th Anniversary of Willard Price's birthday and to celebrate Puffin are publishing the first authorized contemporary re-imagining of the classic adventure series, written by multi award-winning author Anthony McGowan. The original Adventure series, featuring brothers Roger and Hal Hunt, has enthralled generations of young readers, selling over 5 million copies worldwide. Anthony McGowan's Leopard Adventure introduces Roger's daughter, Amazon, and Hal's son, Frazer, taking the 21st century reader on an action-packed animal adventure across the globe.
Young Samurai: The Ring of Wind by Chris Bradford
Age range: 9+
Jack Fletcher embarks on his final adventure in the last book in this blockbuster adventure series.
Jack is running for his life…the port of Nagasaki is within reach, but the Shogun's samurai are closing in fast for the kill.  So too is Jack's old school rival, Kazuki.  Every road is blocked and every mountain pass guarded as Jack makes his final dash for safety. But with all of Japan hunting him, he's going to need a miracle to survive. And, if he reaches the end of the road, will there be a ship bound for home or will he be burned at the stake first? Only the Ring of Sky knows his fate…
Artemis Fowl: The Last Guardian by Eoin Colfer
Age range: 12+
The final book in the multi-million international bestselling series.
In 2001 Puffin published the first title in a series that was to become an international phenomenon. Dubbed by the author as 'Die Hard with fairies', the fantastically original Artemis Fowl cast a spell on the publishing industry and has gone on to sell circa 20 million copies worldwide, published in 44 countries.
Action packed and full of humour, the series begins with 12-year-old villain Artemis Fowl holding a leprechaun to ransom in order to get his hands on the fairy gold. But he takes on more than he bargained for when he kidnaps Captain Holly Short of the LEPrecon (Lower Elements Police Reconnaissance Unit). High tech, fantasy adventure ensues over seven titles.
TimeRiders: City of Shadows by Alex Scarrow
Age range: 11+
Hunted by cyborg assassins from the future, the TimeRiders must abandon New York and go on the run.  They escape to Victorian London and the streets where Jack the Ripper roams. This highly original and page-turning epic thriller series will take readers on a rollicking rollercoaster ride through time and history.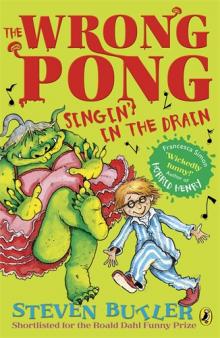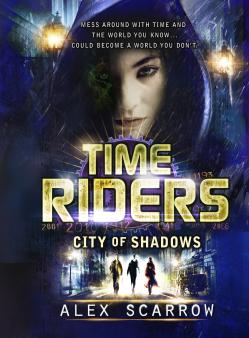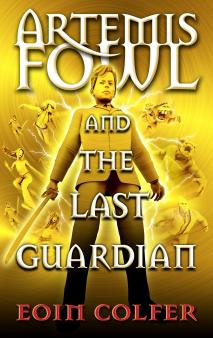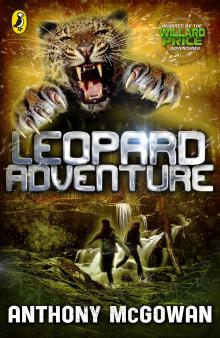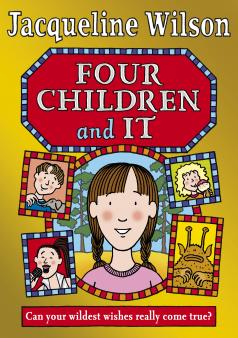 Competition end date:
Monday, 8 October 2012 - 12:43am
Congratulations! This competition was won by: