Win: one of 15 sets of back-to-school items from Mustard worth up to £13.99 each!
The new Eraser Heads Pen-Top Rubbers pop right onto the end of a pencil. Shaped in the style of a ballpoint pen cap, the multicolour rubbers bring a new look to pencil toppers. Designed to look like nail polish, the High Styler Highlighters are suitable for different subjects and different moods. No term at school is complete without a pencil case. Made from hardwearing vinyl, the Ship Shape and High Flyer Pencil Cases are ideal for storing all of those stationary essentials. Designed to look like a paper plane or boat, they're perfect for kids that are high-flyers or for those who want to keep things in shipshape.
For your chance of winning the Eraser Heads Pen-Top Rubbers and High Flyer Pencil Case OR the High Styler Highlighters and Ship Shape Pencil Case, answer the question below.
To see Mustard's complete back-to-school range visit www.justmustard.com. You can follow Mustard on Facebook and Twitter too.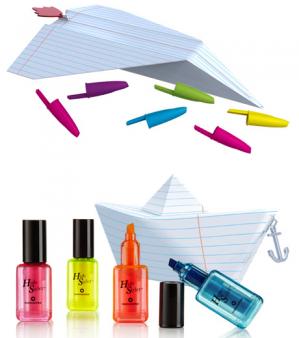 Competition end date:
Sunday, 2 September 2012 - 12:44am
Congratulations! This competition was won by:
smartt21
ditrue
woodskirsty
Clare1976
lstewart257
ssaben
Cluff
mumtowoo
ravenmoon3
matti76
Jen8
sc75