Win: one of 10 copies of Willard Price: Leopard Adventure!
Deep in the Siberian forest, a mother Amur leopard, one of the rarest big cats in the world, senses danger – something faster than any human and deadlier than any tiger… Meanwhile on another continent, 12 year old Amazon Hunt is recruited from England by TRACKS – the Trans-Regional Animal Conservation and Knowledge Society – in America, ready to take off at a moment's notice to rescue wild animals under threat, no matter how great the danger. Now Amazon and her 13-year-old cousin Frazer must brave the Russian wilderness to save the Amur leopard, before a blazing forest fire wipes out the species – for good.
Canadian-born Willard Price was a well-respected natural historian who travelled around the world on expeditions for both the National Geographic Society and the American Museum of Natural History. His own extraordinary life of adventure (there are suggestions that he may even have been a spy) inspired the fourteen books that make up the much-loved children's Adventure series, with which he hoped to entertain and encourage his readers' interest in wild animals. Shortly before his death in 1983, he said: "My aim in writing the Adventure series for young people was to lead them to read by making reading exciting and full of adventure. At the same time I want to inspire an interest in wild animals and their behaviour."
We have ten copies of Leopard Adventure to give away to TheSchoolRun.com readers. For your chance to win this action-packed adventure book, suitable for readers aged 9+, answer the question below.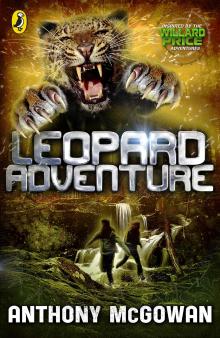 Competition end date:
Monday, 6 August 2012 - 12:01am
Congratulations! This competition was won by:
Leeds
hugjen
shyfly1970
sbroadley
jeanie-h@hotmail.co.uk
krnries
jlew80
rloosemore
ravenmoon3
teresa1963