Win: one of 3 My Jolly Phonics kits worth £99.99!
Parents often want to support their children at home as they learn to read and write. The My Jolly Phonics home kit, from leading children's educational publisher Jolly Learning, offers them a fantastic opportunity to do just that. A handy carry case with the Jolly Songs, Jolly Stories, Jolly Phonics Activity Books, Jolly Phonics Games CD, Jolly Phonics DVD and the Letter Sounds Poster, the kit contains everything that you need to get your child engaged in fun and interactive learning.  This kit comes with a free set of pencils and bee eraser, along with a handy guide for parents to help them during these first stages of their child's learning.
[youtube]dKsraBGZbkU[/youtube]
Jolly Learning are giving away 3 My Jolly Phonics kits to lucky parents. For your chance to win a kit, answer the simple question below.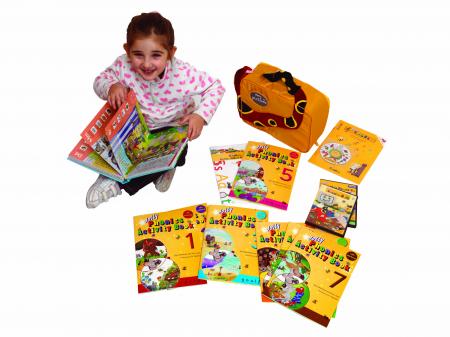 Competition end date:
Thursday, 1 November 2012 - 12:03am
Congratulations! This competition was won by: