Win: one of 5 sets of Codename Quicksilver books!
Who says you have to be a grown-up to read spy novels? KS2 readers get their very own Bond-like hero in the Codename Quicksilver series, new in July in paperback and eBook format.
Book 1: IN THE ZONE
When Zak Archer accidentally witnesses a murder he immediately finds himself in the firing line. Now some very dangerous people want him dead and he is on the run. Luckily, running is something Zak is good at. In fact, when he's 'in the Zone' he can run faster, jump further and fly higher than should be humanly possible. But will those skills be enough to save him? What exactly is the truth behind his friend's death? And in a world of spies, secrets and lies – who can he trust?
Book 2: THE TYRANT KING
Zak Archer takes on his first mission for top secret government organization, Project 17, in the second book of this action-adventure spy series. Zak's training is cut short when he is sent on his first mission. The King of Montevisto and his family have been threatened and the secret services believe the attack will take place on the family's forthcoming visit to the UK. It's vital that the trip goes smoothly and Zak is in charge of protecting the king's son. He soon finds he needs all his training and talents to outwit the enemy and save lives.
For more information go to www.codenamequicksilver.com/. For your chance to win one of five two-book sets simply answer the questions below.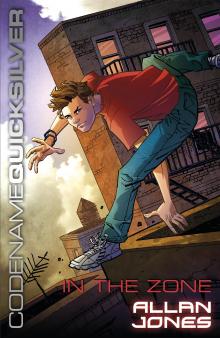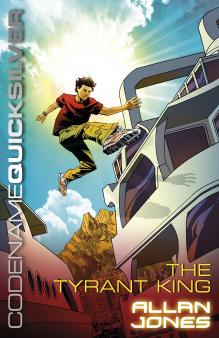 Competition end date:
Sunday, 12 August 2012 - 12:02am
Congratulations! This competition was won by:
mazgoli
princessvic1
dawnwoolley101
sarwal