Win: one of 7 Cars Micro Drifters Super Speedways!
Featuring the very latest in ball-bearing technology, the new Cars Micro Drifters range from Mattel brings the crazy racing action of the best-loved Cars movies to life in your living room.
These swift but small-scale vehicles feature ball-bearing technology that allows them to race, drift and swarm just like they do in the Disney/Pixar Cars films. Available in packs of three, there are over 100 cool characters to collect including old favourites Lightning McQueen and Holley Shiftwell and new heroes Jeff Corvette and Nigel Gearlsey.
Add in the fun of a Super Speedway motorized track set and things get even crazier. Launch loads of vehicles on the track and watch in awe as they zoom about. When it's time to find a winner, flip the lever to see who comes, first, second and third. Each raucous race brings a whole new level of frenzied fun.
For your chance to win a Cars Super Speedway and two Micro Drifters simply answer the question below.
© Disney/Pixar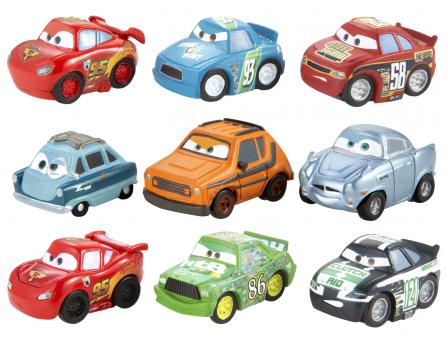 Competition end date:
Sunday, 11 November 2012 - 12:01am
Congratulations! This competition was won by:
today
Smoocham
kerrysabel
Kayfoz
francislee76
MummyJunebug
angelkell