Win: tickets to an exclusive screening of 101 Dalmatians!
101 Dalmatians has charmed audiences for generations with its irresistible tailwagging stars, memorable story and wonderful blend of humour and adventure. Cruella De Vil, Disney's most outrageous villain, sets the fur-raising adventure in motion when she dognaps all of the Dalmatian puppies in London — including 15 from Pongo and Perdita's family. Through the power of the "Twilight Bark," Pongo leads a heroic cast of animal characters on a dramatic quest to rescue them all in a story the whole family will enjoy again and again.
To celebrate the release of the Disney classic 101 Dalmations on DISNEY BLU RAY™ & DVD on 3rd September 2012 we have four tickets to a special family screening of the film to give away. The screening will take place at the Soho Hotel in London on 9th September at 9am or 11am (the winner will be asked to specify their preference) . There will be fun in the foyer and Dalmatian puppies in attendance and food and refreshments will be available for guests. The winning family will also receive a Blu Ray copy of the film.
For your chance to win the chance to attend the family screening please answer the question below. Good luck!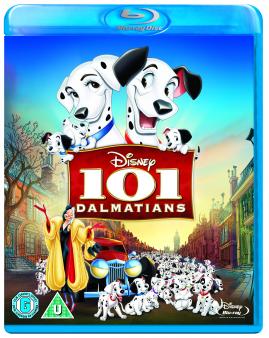 AVAILABLE ON DISNEY BLU RAY™ & DVD 3rd September 2012
© 2012 Disney
Please note this competition's terms and conditions:
Prize cannot be exchanged or redeemed for cash.
Tickets are non-transferable and will only be sent to named competition winners.
The competition prize does not include travel or accommodation costs.
The 9/9/12 is a fixed date, for winners who are unable to attend the screening will not be rescheduled.
Competition end date:
Monday, 3 September 2012 - 12:44am
Congratulations! This competition was won by: