Year 1 Bundle
Introduction:
As your child enters KS1 and begins their formal education, make sure they're well equipped with the Year 1 book bundle.
The Parents' Guide to Primary School will answer all questions you may have about starting school. Maths Homework Helper is a hugely helpful resource that you'll use time and time again throughout your child's primary years, and the revolutionary Thinkalink! will enable them to learn to spell tricky words in no time at all! We have also included a copy of our best-selling title, I Know My Times Tables.
What you will receive in your bundle:
The Parents' Guide to Primary School (eBook)
I Know My Times Tables (eBook)
Thinkalink (eBook)
Maths Homework Helper (eBook)
WAS: £46.96 NOW: £23.48  50% OFF
Summary of contents:
The Parents' Guide to Primary School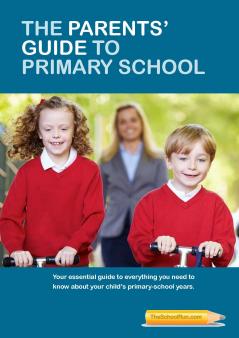 Starting school can be as exciting for parents as it is for their children. This eBook aims to answer the questions that you might ask about your child's first years at school. Covering each year from Reception to the final Year 6, this eBook guides parents through questions and issues such as:
• What is circletime?
• What are the Early Years Foundation Stage and Key Stages?
• How are SATs tested?
• What subjects are taught and how?
• Special Educational Needs policy
• What can I do to support my child's learning at home?
...and so much more. This eBook is every parent's indispensable guide to managing the first years at school. You'll refer to it time and again for useful information for new starters, as well as how to tackle issues, what all the jargon means, how to get help for special needs children and advice on how to manage your child's wellbeing.
Thinkalink!
 Using hilarious 'links' to help your child remember how to spell any word, Thinkalink! will take them from mixing up letters to spelling even the most difficult words.
Spelling enthusiast Andy Salmon (or Sir Linkalot, as you'll come to know him) will show you and your child how to create quick and funny rhymes that put the letters in a word in the correct formation, making them far easier to remember. This fantastic eBook is packed with more than a thousand links to get you started, and a super simple guide to creating your own ones.
The linking technique, based on mnemonics but upgraded for the twenty-first century, is a fast and funny guide to spelling every word. By creating rhymes that put letters in the correct formation, linking can be applied to any and every word. This guide is packed with more than a thousand links to get you started, and a super simple guide to creating your own links.
Whether your child is just starting to learn to spell, is a struggling learner or is striding forwards in the gifted and talented group, they will all love learning these clever and pithy links. As spelling correctly is a life skill, this book is ideal for children and parents alike.
Maths Homework Helper
The
Maths Homework Helper eBook works in two ways. Firstly, it collates the main topics your child will need to know during primary school. Secondly, it acts as a refresher course for you, so you can revisit – and understand – just what your child is learning during class time. It covers the crucial topics of numbers, using numbers, measures, shape and space and data handling, so you and your child will be able to learn, understand and use maths skills in everyday situations. (And have fun while you're at it!)
"I found Maths Homework Helper a fantastic resource to use with my daughter. It was clear and concise. The examples and vocabulary sections helped my daughter feel more confident to work independently, and I found the sectioning of the articles a great help in keeping her focused on the task in hand." – Caren Williamson
I know my times tables
Use these great techniques and soon your child will not only know all 12 of their times tables, but will be SINGING them! This best-selling eBook, exclusive to TheSchoolRun, gives you catchy rhymes and quirky games for each times table, to turn what was once a dull and boring task into a fun experience for everyone. A hit with Mums, Dads, kids and teachers everywhere!
"We love this! It's very catchy - different ways of trying to explain, how to understand, HOW to get to the answers. For a child like Kirsty who is working behind and struggling, it's a really fun way to get to grips with times tables; much more exciting than learning by rote." – Linda