Your guide to KS2 SATs success
What you'll find in your copy of Your guide to KS2 SATs success pack:
A complete guide to what parents need to know about the tests: what they involve, how teacher assessments are used and what the results you'll receive mean
How to plan a SATs revision schedule
Revision tips and tricks
SATs study skills: practical techniques to teach your child to help them remember key facts and information
You can also download SATs past papers, including the latest ones available. The answer schemes are included so you can work through the tests with your child and then mark their work. For specific guidance on how to use a past paper at home see our teacher-tips guides for KS2 English, KS2 maths and KS2 science.
Our SATs area is also packed with information on the tests. Support what your child is learning at school with our subject-by-subject advice on memory skills, maths, problem solving, measuring and estimating, speaking and listening and spelling.
As part of your SATs preparation read our guide to the KS2 SATs, including the new English grammar, punctuation and spelling test.
If you are interested in the now optional KS1 SATs (that may take place in Year 2), see our KS1 SATs questions answered feature.
SATs tests in Year 6 can be a daunting prospect for teachers, parents and children. Give your child a head start with SATs preparation and boost their confidence about the exams with our guide, packed with tips, tricks and practical suggestions.
DOWNLOAD THIS RESOURCE INSTANTLY

with a 14-day FREE trial!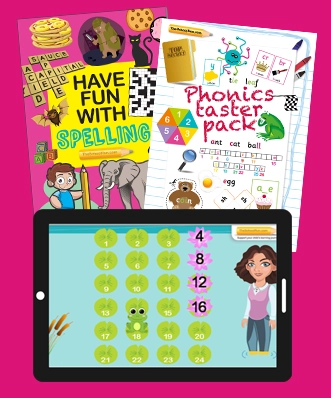 Thousands of English, maths & science printable and interactive resources
Weekly learning plan for your child
Downloadable learning packs & workbooks
FREE for 14 days then £42/6 months
*£0 TODAY*
Cancel anytime