Download your Festive fun activities packs now!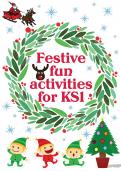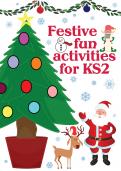 Sign up for your 14-day FREE trial subscription to TheSchoolRun and download your Festive fun activities pack today!
Start your free trial today and you'll also have instant access to:
Worksheets
Thousands of English, maths and science printable and interactive worksheets.
Learning packs
70+ downloadable workbooks and learning packs.
Learning Journey programmes
Unique learning programmes for every year of primary school.
Personal Account Manager
A Personal Account Manager to help you put together a learning plan tailored to your child's individual learning needs.
Practice papers
Exclusive practice papers and past papers for all primary school tests.
11+ Preparation Plan
A year-long 11+ preparation plan (196 worksheets in total) with weekly email advice and support.
VIP support group
Private support group for subscribers on Facebook.
Discounts
Subscriber-only discounts on our range of eBooks.
What parents say about TheSchoolRun's learning packs
TheSchoolRun Learning Packs – I love these! There are over 40 learning packs on TheSchoolRun site and I downloaded a lot of them because they are worth the subscription price alone. – Wendy
I just wanted to say I love the English and maths booster packs. They are a great way to reinforce learning and keep them happily busy with the bright coloured worksheets! – Sarjit, Warwick
I'm delighted to have found your website. We've tried and failed with multiple others but the kids simply adore it.  – Dr Andi, London