Science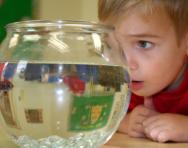 From the moment they first open their eyes children are curious about the world and how it works. Primary school science aims to answer some of their questions and help them explore, observe and understand more about the things around them. Our practical activities and no-equipment-needed experiments for every year group will help you reinforce science learning at home in EYFS, KS1 and KS2.
Hunt for mini-beasts in the garden, understand circuits, investigate floating or simply practise using the correct scientific vocabulary – all great ways to help your child problem-solve.
Plus, check out the fantastic Science Learning Journey for each year of primary school.
Worksheets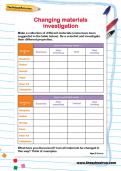 Changing materials investigation
A practical activity for children to test what happens when they stretch, bend, squash and twist different materials.
View Worksheet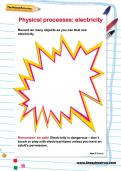 Physical processes: electricity
A worksheet to encourage children to think about all the household items they know of that use electricity.
View Worksheet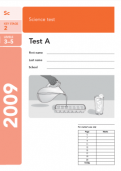 Key Stage 2 - 2009 Science SATs papers
This complete Science SATs papers pack will help your child to prepare for their science SATs test and assessments.
View Worksheet