Addition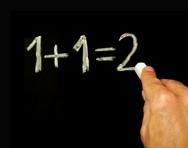 Mastering addition isn't as simple as learning 2+2. Throughout your child's primary school journey, they will be learning a range of skills involving addition, such as using a number line or number square for addition, column addition, money addition, repeated addition, complementary addition, addition of two-digit numbers and addition of three-digit numbers, mental addition and using partitioning to add numbers.
In this section of the site you'll find lots of worksheets, all divided by school year, to support your child whilst they master these core numeracy skills.
Worksheets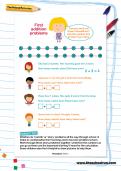 Can you use your addition skills to work out these calculations? Use the number line to help if you want.
View Worksheet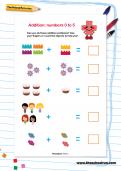 Can you do these addition problems? Use your fingers or count the objects to help you!
View Worksheet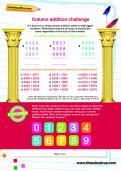 Column addition challenge
Use this worksheet to practise adding four-digit numbers using the column method.
View Worksheet