Year 3 Maths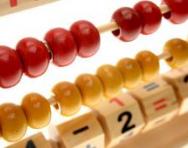 Worksheets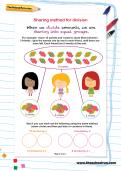 Sharing method for division
When we divide amounts we are sharing them into equal groups. Can you divide these numbers by sharing them into groups? Use counters or draw dots in the circles provided to help you.
View Worksheet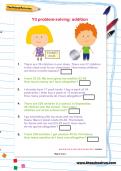 Y3 problem-solving: addition
Can you solve these tricky word problems using your addition skills?
View Worksheet
Can you work out these weight word problems? Remember that there are 1000 grams in a kilogram...
View Worksheet
Tutorials
Counting in threes tutorial
Once our digital teacher has shown you how to count in threes, can you help Sasha dance her way across the dance floor?
Learning the 4 times table tutorial
How well do you know your 4 times table? Our digital teacher is here to help you practise it. Watch as she shows you a really easy method to learn it, then have a go at answering the froggy questions she asks you!