Key Stage 1 English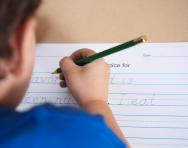 In KS1 English, your child will develop skills in reading, writing, speaking and listening. They'll be introduced to a range of materials, including stories, poems and plays, non-fiction and information books and will start writing their own versions of familiar stories as well as pieces of non-fiction. By the end of KS1 they will be planning their work and writing longer pieces with a beginning, middle and end.
Help your child succeed with our KS1 English worksheets, activities and games and see their literacy skills and confidence grow over the year.
Worksheets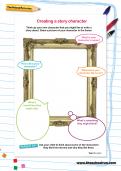 Creating a story character
Think up your own character that you might like to write a story about. Draw a picture of your character in the frame, answering questions like: How old is your character?; What is your character's name?; What's something they might say? If it helps, think about some of the characters you like from stories and why you like them.
View Worksheet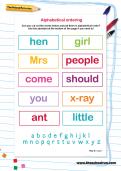 Can you cut out the words below and put them in alphabetical order? Use the alphabet at the bottom of the page if you need to!
View Worksheet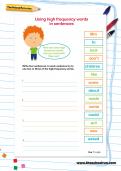 Using high frequency words in sentences
Here are some high frequency words. Can you read what they say? Write four sentences. In each sentence try to use two or three of the high frequency words.
View Worksheet