Dyspraxia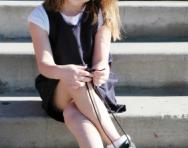 Dyspraxia is thought to affect up to six out of 10 people and tends to be more common in boys than girls. Children with dyspraxia may have difficulties with coordination, speech and language, following instructions, organising themselves and coping with school life.
But if you think your child is dyspraxic, or if they've been diagnosed, you can find information in this section on how to get your child the help they need, working with the school's SENCO and how to support learning at home.
You can also head over to our Forum where other parents will be able to offer you some great tips too.
Also see:

More about SENs
You might suspect your child has a Special Education Need or they might already have been diagnosed. Find more information here: