Year 6 SATs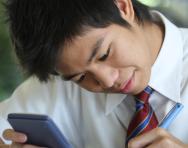 At the end of Year 6 your child is going to be sitting Key Stage 2 SATs.
In KS2 English SATs your child will be assessed on a range of reading skills, such as the ability to interpret information and comment on writers' use of language, and they'll have to demonstrate accurate punctuation and an extensive vocabulary in a piece of writing.
In KS2 maths SATs they'll be tested on a range of core skills, including knowing all times tables and using them to divide and multiply, using a protractor to measure angles, calculating the perimeter and area of shapes, solving problems by collecting and using information in tables, graphs and charts and solving problems involving ratio and proportion.
You can support learning at home with our wide range of resources, including past KS2 English SATs papers and KS2 Maths SATs papers, practice papers and our KS2 SATs revision course. You'll also find mock papers to support the new Grammar, Punctuation and Spelling (SPAG) test.
KS2 SATs will be administered in a new format from May 2016, reflecting the new primary national curriculum. Find out what you need to know in our parents' guide to KS2 SATs in 2016.
Worksheets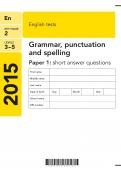 Key Stage 2 - 2015 English SATs Papers
Help your child prepare for the English KS2 SATs, taken at the end of Year 6, with some revision and at-home practice. These complete Y6 SATs past papers from 2015 are the official past papers from the Department for Education, used in schools.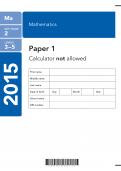 Key Stage 2 - 2015 Maths SATs Papers
A complete set of official KS2 SATs maths papers (levels 3-5) from 2015. The past papers and answers and marking scheme can be downloaded for free from TheSchoolRun to offer at-home practice for the Y6 tests.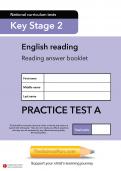 KS2 English SATs practice test A
Help your child get used to the new KS2 SATs format with our English practice papers, exclusive to TheSchoolRun subscribers. Each practice paper includes reading comprehension papers, a spelling test and a grammar test, as well as answers.