Family and kids' activity holidays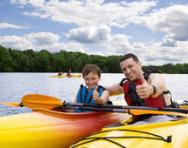 It sometimes seems that your child spends more time off school than at school, and filling those days can be a real challenge for parents.
In this section of the site you'll find lots of ideas for activities to keep kids busy in the holidays, how to sort summer childcare, planning family holidays, the benefits of summer camps, plus great activities for sunny (and rainy days).
Worksheets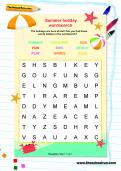 Summer holiday wordsearch
Can you find the words in our summer holiday wordsearch?
View Worksheet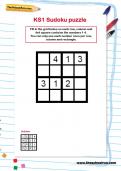 Print off this easy Sudoku puzzle for your child to get to grips with how the game works; they'll only use numbers 1-4.
View Worksheet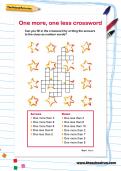 One more, one less crossword
Can you fill in the crossword by writing the answers to the clues as number words?
View Worksheet
Also see:
Keep boredom at bay with some brilliant puzzles for KS1 and KS2! Your child will need to use all their spelling and numeracy skills to solve wordsearches, crosswords, Sudoku and Wordoku – and there are a few extra challenges to keep them busy, too!
Our collection of word puzzles for Key Stage 1 and Key Stage 2 are perfect for long car journeys or waiting around in airports. Each one covers a different concept that your child will learn in English lessons, but presents it as something to solve by remembering what they've been taught in class. A great way to reinforce what your child is being taught while engaging them in some brain-training fun!
Planning a holiday in France? Give your child a head start with our beginner's guide to French, designed to help them grasp basic vocabulary and form simple sentences. We've asked a native French speaker to record all the words and phrases in the pack, so your child will hear the correct pronunciation and intonation, just as they would on an audio language course. Bonne chance!
Family and kids' activity holidays