Year 6 Maths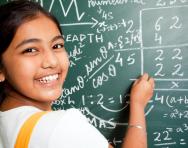 Worksheets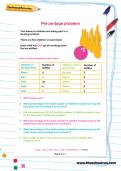 Two teams of children are taking part in a bowling contest. There are five children on each team. Each child has ONE go at knocking down the ten skittles. Have a look at the results for each team and see if you can answer the questions.
View Worksheet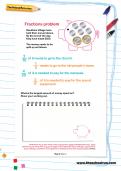 Rendham Village have held their annual dance. By the end of the day, they have made £500. Can you help them work out how to split the money between their chosen charities?
View Worksheet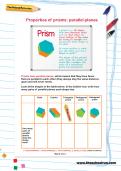 Properties of prisms: parallel planes
A prism is a 3D shape with two identical ends and all flat sides. Its cross section is the same all along its length and always the same shape as its ends. The shape of the prism's ends gives the prism its name (for example, the ends of a hexagonal prism are hexagons). Prisms have parallel planes, which means that they have faces that are parallel to each other (they always stay the same distance apart and will never meet).
View Worksheet