Health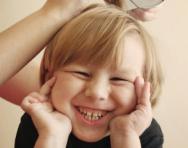 You never stop worrying about your child's health – physical and mental – and you know that a healthy child is going to be better able to cope with the demands of school.
In this section of the site you'll find lots of advice and tips on keeping your child healthy and looking after sick children.
From getting a good night's sleep, dealing with bedwetting, recognising eyesight problems, getting rid of nits, managing allergies, dealing with behaviour and social issues and ensuring your child has a healthy diet, browse through the information in this section.
Worksheets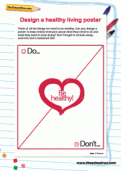 Design a healthy living poster
An activity to help your child identify ways to lead a healthy life.
View Worksheet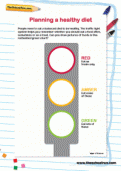 A simple but effective worksheet that will introduce your child to the idea of a balanced diet.
View Worksheet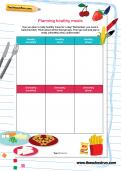 Encourage your child to plan three healthy meals and then to do the opposite and plan three unhealthy meals.
View Worksheet
Also see:

Managing allergies at school
It's easy to keep track of your child when they're at home, but school is another matter. For parents of children with allergies, it can be a real worry – read our summary of the latest advice on how to manage your child's condition:

Is your child's weight a concern?
We hear a lot these days about overweight children and parents being sent letters home from school informing them that their child is obese. But is this something you should really be concerned about, and what can you do about it if it is a problem? Here are some suggestions: