Children's behaviour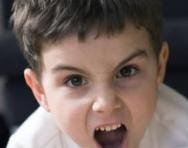 We all have our own idea of what is good or bad behaviour, and what we're prepared to put with from our children, but at some time or other most of us have needed advice from experts or other parents on how to deal with a particular issue.
In this section of the site, you'll find information on teaching children good manners, what to do if your child is misbehaving at school, dealing with behaviour issues related to special needs, how playing family games can develop positive skills and what behaviour to expect on play dates.
Also see:

For the challenging child...
Because no child is a little angel all the time... you'll need techniques to deal with those more challenging times. Here are a few ideas:

Could your child have ADHD?
Living with an ADHD child can be frustrating but we have strategies to help in this helpful eBook – Managing ADHD Handbook. You will learn about managing ADHD with your family life, how to help your children and their ADHD sibling, recognise signs and symptoms, find alternative treatments and much more.
For many parents, a comment from a teacher that your child lacks focus is the first indication that ADHD (Attention Deficit Hyperactivity Disorder) might be an issue. It can be hard to know what to do next...
We've teamed up with parenting expert Sue Atkins to give you strategies, tips and resources on how to manage the type of behaviour problems that can stem from ADHD, and put them all together in a handy eBook.
Plus you'll also find 10 enjoyable activities to do with your child, to keep them engaged and interested in learning while having fun at the same time.