Year 1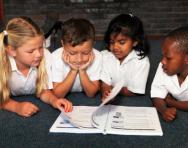 Worksheets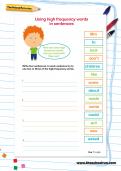 Using high frequency words in sentences
Here are some high frequency words. Can you read what they say? Write four sentences. In each sentence try to use two or three of the high frequency words.
View Worksheet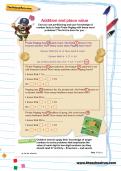 Can you use partitioning and your knowledge of number facts to help Pirate Pegleg with these word problems?
View Worksheet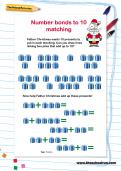 Number bonds to 10 matching
Father Christmas wants 10 presents to put in each stocking. Can you draw lines linking two piles that add up to 10? This Christmas-themed worksheet will help your child practise number bonds to 10 and simple addition.
View Worksheet