Summer and holiday learning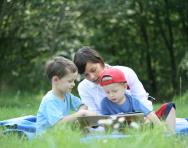 School might be out, but there are still lots of opportunities for informal learning in the holidays.
In this section of the site, you'll find advice, information and ideas to keep their minds active and avoid the 'summer brain drain'!  With reading challenges, games for long car journeys, new hobbies to try out and great summer activities, who said summer learning couldn't be fun?
Worksheets
Write your own homonyms crossword puzzle
Homonyms are pairs of words that are spelled and pronounced the same way, but have different meanings. Look at these words. Can you work out the two different meanings? If not, look them up in the dictionary. On the next page you'll need to create TWO crossword puzzles where the homonyms are the answers. Each word will need two different clues, one for each meaning.
View Worksheet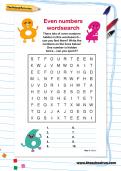 There are lots of even numbers hidden in this wordsearch – can you find them? One number is hidden twice – can you spot it?
View Worksheet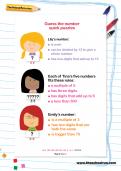 Guess the number quick puzzles
Are you smart enough to work out this number puzzle? Challenge mum or dad and see if they can do it quicker than you.
View Worksheet
Summer and holiday learning