Dysgraphia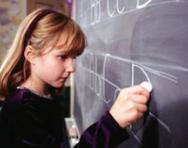 If you think your child's writing difficulties could be due to dysgraphia, you'll want to find out more information on how to spot the signs and get your child the right support at school.
Read on to find out all about how you can get the right support for your child with dysgraphia, as well as ideas to help your child improve their handwriting at home.
Also see:
The Handwriting Learning Journey is a course of over 200 worksheets that will take your child from the first stages of writing – known as patterning – right through to being able to write in a fluent, joined-up style.
Handwriting is an essential skill, but we all have to learn it, and it's a very complex task. Legible, neat handwriting takes lots of practice and it isn't just learning the alphabet – fine motor skills, hand eye co-ordination and an interest in putting pen to paper are essential as your child develops their skills. The final goal is for handwriting to become an automatic skill, so your child can concentrate on what, and not how, they are writing.
Before children are able to start writing letters and words their hands and muscles need to get used to producing marks on paper. Our Handwriting Patterns Playbook offers your child the opportunity to practise common writing patterns in preparation for handwriting letters at age 4 or 5. It's also a fun way to encourage an older child has trouble writing particular letters. Can they make some waves, draw some curly baby hair and decorate a birthday cake with Smarties, all while doing some vital handwriting practice?
Handwriting is a crucial life skill, but how can you help your child write neatly and legibly? Our eight-week handwriting learning pack is packed with information and tips from handwriting experts, as well as fun and practical steps you can take to help your child put theory into practice.