Year 6 English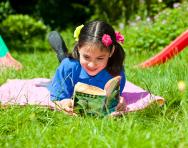 Worksheets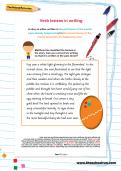 A story is either written in the past tense (if the events have already happened) or in the present tense (if the events described are happening now). Matthew has muddled his tenses in his story. Can you correct his writing so that it is written in the past tense?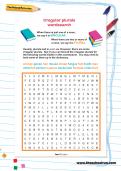 Irregular plurals wordsearch
When there is just one of a noun, we say it is SINGULAR. When there are two or more of a noun, we say it is PLURAL. Usually, plurals end in -s or -es. However, there are some irregular plurals. See if you can find all the irregular plurals for the following words hidden in this wordsearch. You may need to look some of them up in the dictionary.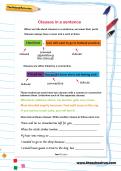 When we talk about clauses in a sentence, we mean their parts. Clauses always have a noun and a verb in them and are often linked by a connective. These sentences each have two clauses with a comma or connective between them. Underline each of the separate clauses.